Mon Oct 22, 2018
this is Holly Piirainen age 10
(January 19, 1983 – August 5, 1993)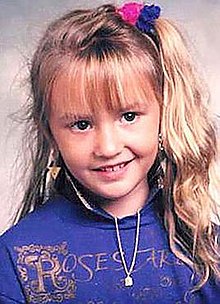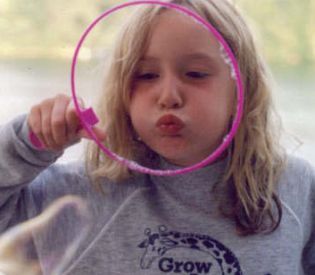 she was found October 23, 1993
Tuesday October 23, 2018 will be the 25 year anniversary of this unsolved mystery

STURBRIDGE, Mass. —
The family of a 10-year-old Massachusetts girl killed 25 years ago has not given up hope of finding her killer.

The family of Holly Piirainen held a tip campaign Sunday, hoping to generate more information about the Grafton girl's disappearance.

Holly was visiting her grandparents in Sturbridge in August 1993 when she and her brother walked to a neighbor's house to see a new litter of puppies. Her brother walked home alone and Holly vanished. Her remains were found by hunters in Brimfield about five miles away nearly three months later.

No one has ever been charged.

https://www.wcvb.com/article/terrifying-video-shows-moment-floor-collapses-injuring-30-near-clemson-university/24014776

Holly Kristen Piirainen (January 19, 1983 – August 5, 1993) was a 10-year-old American murder victim from Grafton, Massachusetts. She and her brother had been visiting their grandparents in Sturbridge, Massachusetts when Holly was murdered.[1]

Piirainen and her brother had gone to a neighbor's house to see puppies. Her brother had returned to the cottage where the grandparents lived, but Piirainen did not. One of Piirainen's shoes was found by the side of a road.[1]

Searching for Piirainen took two months. On October 23, 1993, Piirainen's remains were found by hunters in Brimfield, Massachusetts. The killer still has not been found.[1]
Tuesday marks the 25th anniversary of the disappearance of Holly Piirainen, the 10-year-old Grafton girl who was murdered in Sturbridge in 1993 — and her family is still looking for answers.

Holly's family members received some new information at a tip campaign called "Hope for Holly" held at the Sturbridge Host Hotel and Conference Center Sunday, according to Sarah Stein, a cold case consultant at the Resolution of Unsolved Crime, who has been working on the case since 2017.

"We had some good leads to follow up on," Stein said in a phone interview Sunday night. She declined to provide specifics about the new information or say how many people shared tips at the event.

https://www.bostonglobe.com/metro/2018/10/21/family-holly-piirainen-hosts-tip-campaign-anniversary-her-disappearance/DnhH2V8bunjWOd9basLxlI/story.html
i've mused that Holly was abducted August 5, 1993 in Mass.
that perhaps Holly's killer went to Boulder Colorado Dec 25, 1996
there's not a whole lot of info revealed on Holly Piirainen case, such as how she died, whether there was sexual assault etc.
she was only 10, but in retrospect it seems obvious having a 10 year old girl walk home by herself is an invitation to be snatched by a child predator. as i type this when i was a kid i also walked home by myself, from the bus stop to home, everyday after school, and wow i could have be abducted and murdered to.
if your a parent of a white daughter how much of a supervision would you provide given what happened to Holly Piirainen?
there are lot of child snatchers out there.
Holly Piirainen age 10 was found October 23, 1993
Tuesday October 23, 2018 will be the 25 year anniversary of this unsolved mystery
Holly Piirainen age 10 & JonBenet Ramsey age 6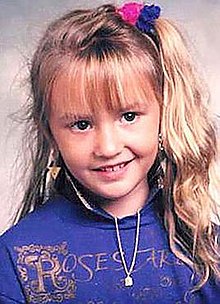 i have no idea if the killer of Holly Piirainen age 10 also murdered JonBenet Ramsey age 6
but there are lots of deaths like this, and in Thorton Colorado Tracy Neef.
lots of unsolved child murders, and presumably child killers walking about.

_________________
If you only knew the POWER of the Daubert side

redpill




Posts

: 4055


Join date

: 2012-12-08




---
Permissions in this forum:
You
cannot
reply to topics in this forum