facebook page who is walker county jane doe has suggested that Walker County Jane Doe pictured below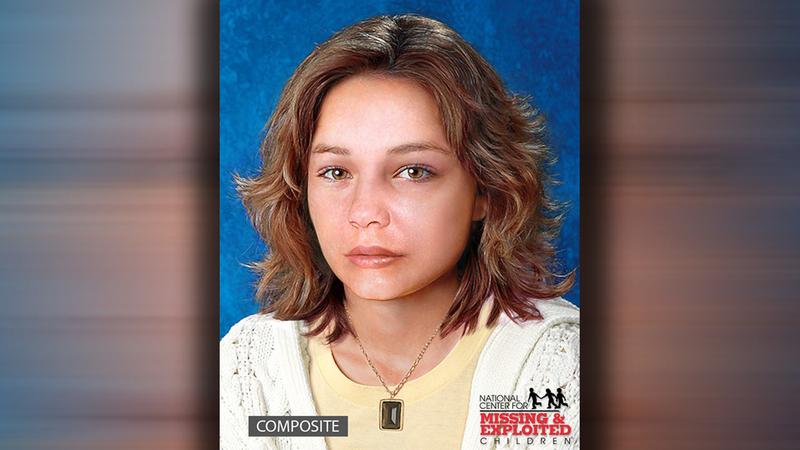 could be Kathleen from Corpus Cristi Texas, 14, 1980 run away.
for Walker County Jane Doe

Physical description:

5 feet 6 inches, 108 pounds
Hazel eyes
15-20 years old
Brown hair 10 inches in length
Toenails painted pink with nail polish
Fingernails not painted
Ears pierced (no earrings or studs)
Inverted right nipple

Clothing:

Blue jeans
Yellow pullover shirt
Dirty white colored knit sweater with big pockets, length past the waist line
Leather sandal shoes
Rectangular pendant with brown stone (some described as smoky stone) on gold chain
from facebook who was walker county jane  doe

Who Was Walker County Jane Doe?
December 5 ·


Does anyone recognize this girl?

Her name might be Cathy, Katy, Kathy or Cathleen. She was 14 years old in 1980 and might have been a runaway from Corpus Cristi.

She doesn't look exactly like the artists' depictions of WCJD, but she looks close enough that I cannot rule her out visually as being WCJD.

The person who gave me this photo explained to me the circumstances of how he met this girl, and they are amazingly similar to the narrative associated with WCJD's story.

If you or any of your facebook friends were born around the mid 1960's and went to elementary school or Junior High school in Corpus Christi, look at this photo, and please private message this page if you recognize her.

IMO the location and date and circumstances look good. Kathleen's legs as pictured look to me she could be around 5'5" same as WCJD.
Kathleen's eyebrow looks very close to WCJD and both have dark hair that parts in the middle. both have a necklace.
if Kathleen is still alive then obvious its not same. apparently she is from Corpus Kristi and was definitely age 14 in 1980 when WCJD was murdered so it should be possible to go through every elementary and junior high class photo in Corpus Kristi and around from that time period, and look for kathleen.
WCJD may well be identified sometime in 2016 as Kathleen





_________________
If you only knew the POWER of the Daubert side

redpill




Posts

: 2285


Join date

: 2012-12-08




_________________
If you only knew the POWER of the Daubert side

redpill




Posts

: 2285


Join date

: 2012-12-08



On December 12, 2015, a photograph taken in 1980 surfaced of a young 14 year old white female, 5'4" possible runaway named "Cathleen" or "Kathleen" from Corpus Cristi, Texas. The photograph of Cathleen came from a collection of a brother and sister who were 12 and 10 at the time and who met her in a motel in Beesville Texas in summer 1980. They recall she had lived with a couple, and wished to meet a friend from Sugarland Prison in the summer of 1980. They genuinely believe that "Cathleen" or "Kathleen" could be the victim and there is now a photo of her, with appeals to the public to help provide her full name. The Facebook page, "Who Was Walker County Jane Doe?," has photo, details, and is asking the public for her full name, appealing primarily to anyone who attended elementary or middle school in Corpus Christi Texas in 1960s and 1970s who recognize the name and photo. "Kathleen" most likely was born in 1966.

_________________
If you only knew the POWER of the Daubert side

redpill




Posts

: 2285


Join date

: 2012-12-08




---
Permissions in this forum:
You
cannot
reply to topics in this forum