this is 18 year old Tiffany Valiante
ap wrote:
MAYS LANDING, N.J. (AP) - The family of a New Jersey teenager struck and killed by a New Jersey Transit train last summer is challenging the ruling that her death was a suicide.

Tiffany Valiante's family filed a lawsuit this week to subpoena investigative files from NJ Transit, the Atlantic County Prosecutor's Office and the state's Southern Regional Medical Examiner's Office. The family's attorney, Paul D'Amato, says the agencies wouldn't provide the files without a subpoena.

The suit doesn't seek financial damages. D'Amato wants to review the documents to determine whether investigators missed clues or overlooked other possibilities in the 18-year-old Mays Landing girl's death.

Valiante was last seen at her cousin's high school graduation party the night she died last July. Relatives say she appeared happy, and D'Amato said toxicology tests showed no signs of alcohol or drugs.
sounds like suicide, unless she was with a so-called friend, someone she trusted, and this friend pushed her onto the path of an oncoming train. short of a confession, it's hard to see how evidence could be found for this. or some hard to imagine train of events that led to an unintentional accident, like playing pokemon go or something.
16-year-old Annie McCann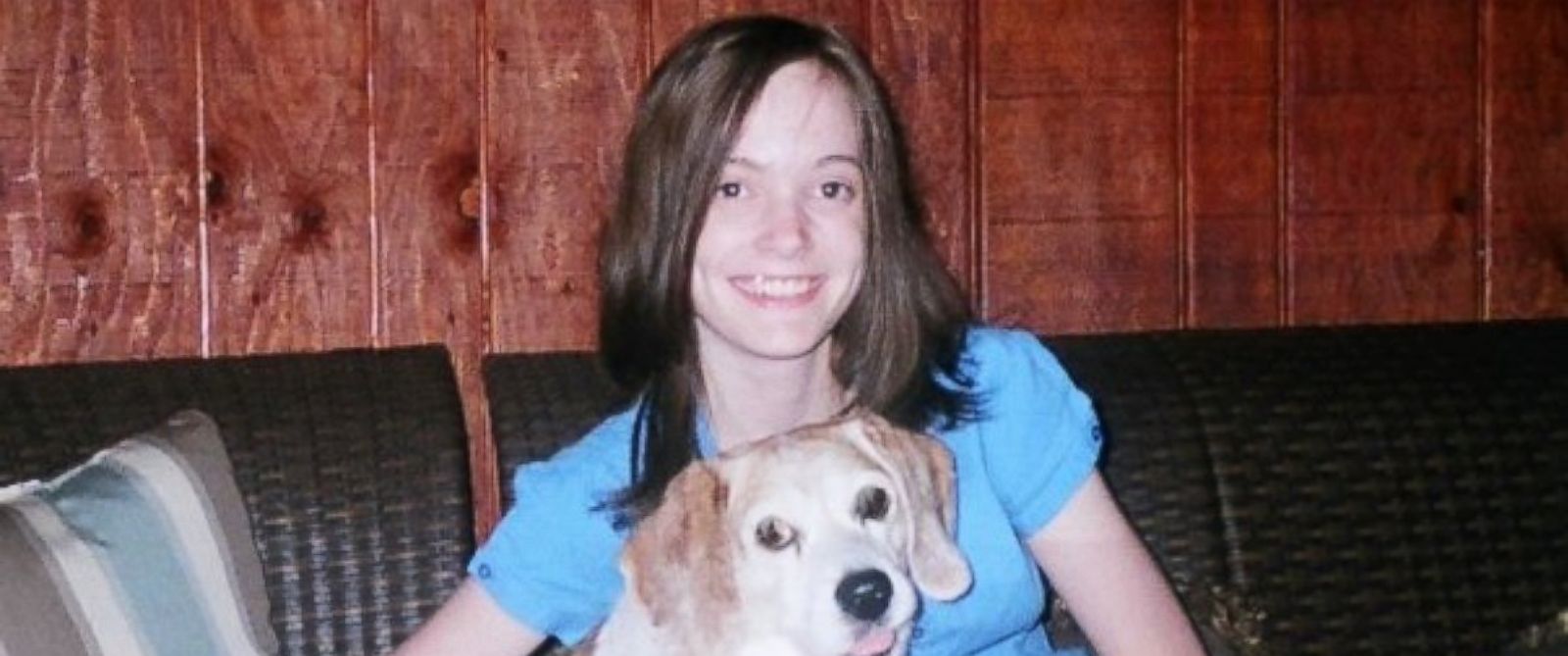 the official ruling was suicide by lidocaine and antispectic bactine but family and others suggest it was murder.
abc wrote:
Annie McCann disappeared from her family's home in Alexandria, Virginia on Halloween in 2008. Two days later, her body was found outside a housing project in Baltimore. An autopsy determined she died of Lidocaine poisoning and police consider her death a suicide caused by drinking a topical antiseptic, Bactine. The McCanns believe their daughter was murdered after being abducted or possibly lured away from home and continue to fight for the case to be reinvestigated.


in favor of suicide
heavy wrote:
She Had Written Suicide Notes in the Past
McCann had written suicide notes in the past; however, according to the Baltimore Sun, these notes were found with "…with large X's drawn over the words, crumpled and tossed under her bed in her suburban Virginia home." The day she ran away, Annie left one note atop her bed, which read:

This morning I was going to kill myself. But I realized I can start over instead. I don't want help and I'm no longer scared. If you really love me you'll let me go. … Please don't go looking for me.

Towards the end of the letter, the high-schooler added, "Just know for the first time in my life I'll be happy. I love life, and I'm ready to live." McCann's body was found two days later by a man taking out his trash.

One large inconsistency in the case is the autopsy photos that the McCann's got hold of just last year. They reveal a cigarette burn above Annie's left eye, and what looks like "a stylized capital letter 'J' on Annie's left ankle, followed by a stylized banner, or another letter… distorted around the natural curve if Annie's ankle."
in favor of some foul play

After their investigation, Baltimore police concluded that Annie committed suicide by drinking the antiseptic known as Bactine. Baltimore homicide detective Terrence McLarney told The Washington Post, "Annie drank Bactine. People drink poison… When they decide to kill themselves, they use what is there. The point is, she poisoned herself."

Whether or not the substance had the power to kill Annie, though, has proven to be highly controversial.  The Washington Post writes, "… numerous experts, including the manufacturer Bayer, have said [the antiseptic] could not have killed her at the amounts found in her body." Annie's parents have argued that death by drinking Bactine is nearly impossible in this case, and renowned forensic pathologist, Michael Baden, "backs them on the science". Other pathologists have also come forward saying that Annie would have had to drink five or six bottles of Bactine to ingest the amount of lidocaine that was found in her system– consuming this much would have left burns or "noticeable internal damage", but Annie's autopsy didn't show any of these.


and
heavy wrote:

Annie's car was found a few blocks away from where police found her body. The young adults who the authorities believe stole her vehicle said that Annie was already dead in the car when they found it. They told police they "dumped her body and took the car for a joy ride", according to a Washington Post article.

In 2011, one of the theft suspects, Darnell Kinlaw, was arrested for murdering a woman and stealing her car. The Huffington Post reported that there were eight other charges of auto theft on Kinlaw's record.

After hearing the reports, the McCann's went to Baltimore to discuss Kinlaw's potential link to their daughter's death, but felt "they [were] lied to and ignored".
there is heated debate over whether this was suicide or murder
one poster
Ben
That theory coincides with the possibility Annie was sodomized and explains why there were no contusions or marks on her body or indication of a struggle or fight but that she might have been sodomized..Maybe she was sodomized with a water enema filled with Bactine, that led to her death by an enema of bactine.Not knowing what happened to their sweet adorable daughter Annie in her final hour is pure hellish anguish

Ginger Rogue says: July 17, 2016 at 3:38 am

   Murder by Bactine enema. That would take one clever murderer. Unlikely to be some car thief thug.


Angelie says:
July 19, 2016 at 11:23 am

I'm sorry, but it seems like suicide to me. She wrote several suicidal letters to parents and friends. She was struggling with debilitating anorexia and said she had given up on living. She took $1000 and took off to Baltimore. Why the hood in Baltimore? Maybe she was hoping it would be easy for her to score some heavier drugs there in order to kill herself with, or maybe she was going to try to buy a gun on the street (which would be Much easier to do in the projects). She was very naive, so she probably thought she could just walk up to anyone in the projects and ask for drugs/guns etc. I've seen a couple other cases of suicide where these affluent white guys drove to the projects in the hopes of finding someone they could pay off to kill them so they don't technically have to "kill themselves". Also, who knows of little household items that can get you high or kill you?
murder via rectal injection. genius. i think if someone were to attempt to sodomize a healthy 16 year old girl, she would fight like hell, leaving behind evidence of defensive injuries and bruises. unless she is one of those girls who likes it up the bum. good way to kill infants and todlers , but not a 16 year old teen.
i'm going with suicide. the suicide note i think persuades me of her mindset.
sounds a lot like Morgan Ingram.
i believe Morgan committed suicide as an impulsive decision to piss off her overbearing and overcontrolling mother.




_________________
If you only knew the POWER of the Daubert side

redpill




Posts

: 3060


Join date

: 2012-12-08



sounds a lot like Morgan Ingram.


i believe Morgan committed suicide as an impulsive decision to piss off her overbearing and overcontrolling mother.
This is one of the creepiest cases I've ever heard of. I feel so sorry for Morgan. She just wanted to live a normal life but her mom wouldn't let her. Her mom invented this stalker out of thin air and drove Morgan crazy.

TracyB




Posts

: 226


Join date

: 2017-12-14



from what i read morgan just made an impulsive decision

_________________
If you only knew the POWER of the Daubert side

redpill




Posts

: 3060


Join date

: 2012-12-08



Her mom had been driving her crazy for months. She couldn't even date like a normal person. She had to sneak guys in her room or sneak out herself. Any time she used the car to go out, her mom would blow her phone up with messages to get home, and when the staker was created as a controlling mechanism, it made an already dyfunctional relationship a million times worse.

Kinda funny that this imaginary stalker's main point of interest was Morgan's bedroom window, Morgan's main entry/exit point. Also funny that her mom had cameras placed around the house but didn't put one aimed at her bedroom.

It's because there was no stalker. Her mom knew it. Her dad knew it and more importantly, Morgan knew it.

She drove her daughter to the grave.

TracyB




Posts

: 226


Join date

: 2017-12-14



yeah but Morgan initially complained of stalkers so some of that is understandable.

several creepy things were mention such as Morgan hearing taps on her window glass to mother seeing someone wearing night vision googles.

how would you change your life if you felt you were being stalked.

_________________
If you only knew the POWER of the Daubert side

redpill




Posts

: 3060


Join date

: 2012-12-08




---
Permissions in this forum:
You
cannot
reply to topics in this forum