i click on yahoo news and i learn that this just happened
On late hours of Sat night Oct 8th leading into early morning hours of Sunday, Oct 9th, 2016 5 teens were killed in a car accident
Police on Sunday evening identified the five teenagers killed. They are: Mary Harris, 16, of Moretown; Cyrus Zschau, 16, of Moretown; Liam Hale, 16, of Fayston; Janie Cozzi, 15, of Fayston; and Eli Brookens, 16, of Waterbury.
Mary Harris, 16
Janie Cozzi, 15
photos of the car wreck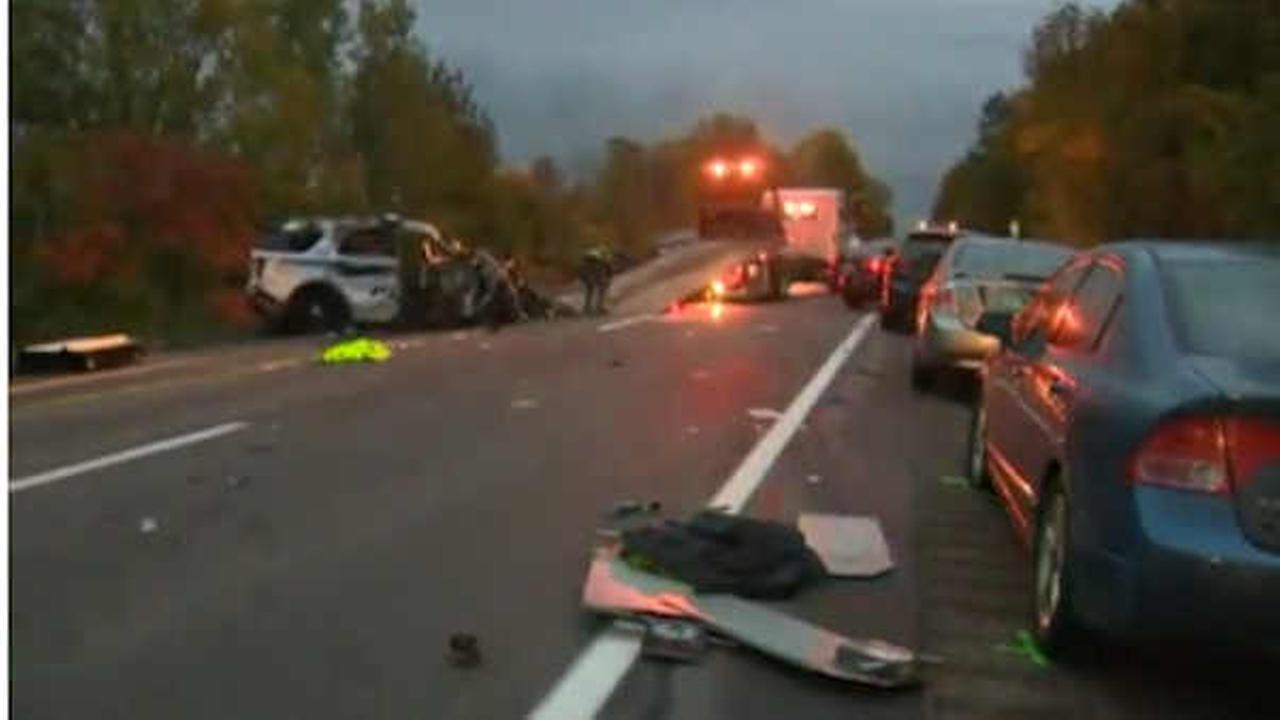 they didn't do anything wrong, it was a criminal fleeing from police who was driving on the wrong side of the road and hit them head-on

October 9, 2016, 10:26 PM
5 teens killed in Vt. after man steals truck, starts chain car crash, police say

WILLISTON Vt. Five teenagers are dead and multiple others injured after a series of crashes that took place along interstate 89 in Williston on Saturday night, CBS affiliate WCAX reports.

Debris and devastation littered Interstate 89 Sunday morning -- where five Vermont teenagers were pronounced dead.  Late Saturday night police say a driver in a pick-up truck, heading the wrong way on the highway, collided head-on with the teens' car.

According to the Associated Press, police on Sunday evening identified the five teenagers killed. They are: Mary Harris, 16, of Moretown; Cyrus Zschau, 16, of Moretown; Liam Hale, 16, of Fayston; Janie Cozzi, 15, of Fayston; and Eli Brookens, 16, of Waterbury.

Passerby Paul Swann pulled over to help, but the victims' car had already burst into in flames.

"I wish that I had some way that I could help somebody because standing there seeing a car full of people go up in flames, it doesn't feel good to feel helpless," Swann said.

Police had received over a dozen calls about the truck  and were already responding to the area the crash happened.   A Williston Police officer arrived at the scene first.  "That officer went down to try and extinguish that fire. In  the process of trying to extinguish that fire, he looked up  and noticed that someone had jumped into his cruiser and took off traveling southbound with the emergency lights still activated," said Vermont State Police Captain Michael Henry.

Police say the cruiser was stolen by 36-year-old Steve Bourgoin moments after the Williston officer arrived.  After heading south a short distance, Bourgoin allegedly turned around and drove back north towards oncoming traffic and back to the scene of the first crash, hitting several other vehicles including the pickup, which was still in the middle of the interstate.

"He was probably doing 100 miles an hour or so in the cruiser when he hit. At that point everybody started -- there were just a bunch of people screaming that were further down the highway down near the Tundra where the impact had taken place, and the cruiser was  on fire," Swann said.

Multiple emergency crews responded and transported five additional victims to the hospital with non-life threatening injuries. "Some of  the members have been firefighters for 15, 20 years and this  is by far the worst incident that they have ever seen in their entire career. It was described as just truly horrific. There really just is almost no words to describe a scene like  that," said Williston Fire Department Senior Firefighter Prescott Nadeau.

Bourgoin was taken into custody at the scene and then transported to the UVM Medical Center.  He was listed in critical condition Sunday night.  

Several people injured in crashes caused by the cruiser were taken to the hospital, but authorities could not say how many were treated. They said none of the injuries appeared to be life-threatening.


this is the driver who killed them while driving the wrong way
Steven Bourgoin 36

Four of the five teens killed in the crash were students at Harwood Union High School, the Waterbury Record reports. The fifth teen lived in the same community, but attended a different school. They were all in their junior year.

one personal safety measure i use to reduce my risk of death from traffic accidents is i prefer to drive local when possible, and i prefer not to be out late at night driving. obviously sometimes i have no choice, but if i have a choice i prefer to be indoors.
so 5 teens got 15-16 years of life when just Oct 8/9th 2016 they all lost it. they're all dead. personally i'd consider going to church, praying, reading the bible, if either it reduced my risk of death like this, or if there is some miracle survival, like sending an angel to cause a delay or something.
i'm definitely interested in divine protection and miracles and angels, if that's at all possible.
i've not been keeping up on this topic there are plenty of deaths on the news from 16 people dead from a hot air balloon in texas
to an airplane full of dentists crashes killing the dentists on board
so much sudden and unexpected death in this world.
i have wondered if being religious and pleasing a deity would result in blessings and miracles on my behalf, and those i care about, given how dangerous and unsafe the world is. plus all the murderers and thrill killers and robbers out there.
life's fragile. obviously if you could create a time machine,
Mary Harris, 16
Janie Cozzi, 15
would probably decline a ride in that car at that time and place if they knew what is coming.
an another aspect on life i think about is choices and is it better to be alive or dead.
Mary Harris and Janie Cozzi only had 15-16 years of life and now it's over. on the other hand
Rachel Wade
was just 19 years old, she was employed at Applebee's as a waitress and had her own apartment, 7 years ago, when she stabbed her romantic rival Sarah Ludemann 18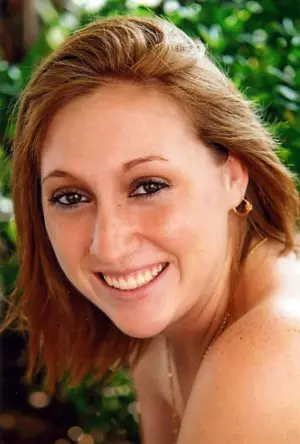 Sarah Ludemann is dead at age 18 bc she and Rachel Wade had a romantic rivalry. Rachel was found guilty of 2nd degree murder was sentence to 27 years. 27 years. she'll be older than me right now, when she gets out. 27 years is an unfathomably long period of time.
Rachel in prison
Rachel is still alive, but will be 46 when she is finally released from prison. Alive, but spent more years in prison than her age when she killed Sarah, at age 19.
Is it better to be Rachel Wade and alive and healthy when released in 27 years years, - spent 6 years thus far in prison - at age 46 some time 2036 (assuming no health or legal issue comes up before then)
or Mary Harris, 16 or Janie Cozzi, 15 and dead at age 15/16?
and maybe if Rachel hadn't stabbed Sarah Ludeman to death, Rachel might have either been murdered by a serial killer or killed in a car accident like Janie Cozzi, 15 or Mary Harris 16?
Rachel's not going to be killed in a traffic accident in prison.
Victoria McGrath was 23 years old, earlier she survived the Boston Marathon bombing
she has a fun trip to Dubai and is killed in a car accident March 7, 2016
maybe if Rachel hadn't murdered Sarah Ludemann, she'd be vacationing in Dubai where she gets killed in a car accident, or dies of a drug overdose at a party, or is murdered in Cancun Mexico or Aruba like
Natalie Holloway
I wonder what kind of life Rachel Wade will have after she is released, given that she has a criminal record and will be 46. her youthful beauty will be gone and she will be older.
i'm not suggesting you go murder someone and live 50 years behind bars.
ideally of course is to live to age 46 free with fun life experience travel, adventure, social events etc.
worth thinking about length of life vs risks to life of having fun
would you rather be in a woman's prison like Rachel Wade but alive, and possibly live all the way to age 46, or would you rather die at 15/16 in a car accident, or murdered at age 18 in Aruba like Natalie Holloway, or survive a Boston marathon terrorist bombing only to die at age 23 while vacationing in Dubai in a car accident?
life's fragile and short. several young women lost their lives due to car accidents or murder or drug overdose. on the other hand, some women like rachel wade make a choice in life that lands them in prison for a very long time. if rachel wade is genetically lucky she might live to be 120.
if still alive Rachel will be older but alive then these 2 sisters who vacationed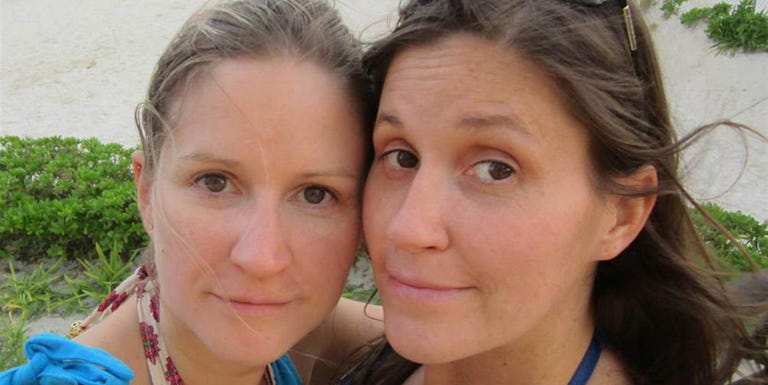 current cause of death is pulmonary edema due to alcohol intoxication, age 37 and 42. while vacationing in Seychelles
safety lesson drinking too much alcohol can result in pulmonary edema and death.
i do wonder if there's an afterlife, along the lines of reincarnation.
those 5 teens were 15-16 and driving a car, when they were out very late at night when a car crossed into their lane and head on collision killed them, the car burst on fire. i think if they had precognition and knew that being in that car at that time and place would lead to a fatal car accident they'd change their mind. i would be religious if god promises to send me an angel to warn me of potential dangers like this, like car accidents or murderers. i want guardian angel and miracles on my behalf.


so 5 teens they enter the next phase of existence or non-existence depending on ur religious beliefs about the afterlife.  




_________________
If you only knew the POWER of the Daubert side

redpill




Posts

: 1612


Join date

: 2012-12-08



---
Permissions in this forum:
You
cannot
reply to topics in this forum