last night i went to bed.
this morning i eat breakfast turn on the news and i learn of Las Vegas shooting currently 59 died.
also in news CBS exec fired after saying she is "not even sympathetic" to Las Vegas shooting victims bc they were r
Hayley Geftman-Gold

CBS fired a legal executive Monday after she wrote on Facebook that she was not "sympathetic" to the victims of the mass shooting in Las Vegas.

"I'm actually not even sympathetic [because] country music fans often are Republican gun toters," former executive Hayley Geftman-Gold wrote.

At least 59 people were killed and more than 520 were injured after a gunman opened fire at a country music festival in Las Vegas on Sunday night.

"This individual, who was with us for approximately one year, violated the standards of our company and is no longer an employee of CBS," the network said in a statement Monday.

"Her views as expressed on social media are deeply unacceptable to all of us at CBS. Our hearts go out to the victims in Las Vegas and their families," the network wrote.

The Daily Caller first flagged Geftman-Gold's post Monday morning.

"If they wouldn't do anything when children were murdered I have no hope that Repugs will ever do the right thing," wrote Geftman-Gold, who served as vice president and senior counsel of strategic transactions at CBS.

The post quickly went viral, with Geftman-Gold's name and "CBS Exec" both becoming top trending topics on Twitter.

President Trump condemned the mass shooting on Monday

so what you say on social media, in this case facebook can result in you getting fired from your job
reminds me of Kristien Lindsey the Vet who killed a cat and bragged about it.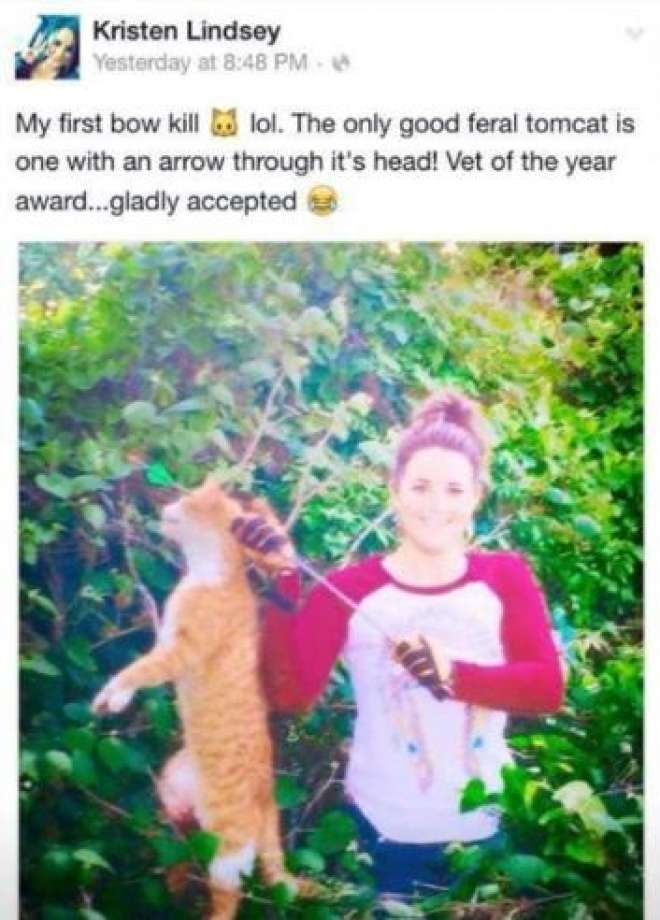 at least 59 are killed and hundreds wounded by a single lone gunman.
there's an outpouring of grief over this.
not sure what you can do to survive in an active shooter situation. and a shooting can happen anywhere at any time, this happened late at night in las vegas.
i guess if i hear gun shots i would take cover and try to leave the area immediately.
will i or you be a victim of an active shooter?
how could we not be a victim of a shooter?
also if you value your job i'd suggest not post on facebook how victims don't deserve sympathy like Hayley Geftman-Gold

_________________
If you only knew the POWER of the Daubert side

redpill




Posts

: 3688


Join date

: 2012-12-08



Personally, I was appalled when I read Haley Geftman-Gold's statement. It was uncalled for in the face of so many dead and injured and blames them for the evil act of a man. It also implies they deserved to be shot. I agree it was stupid of her to post it on her Facebook page. I can only hope she will ponder her words, realize they were wrong, and apologize sincerely.

_________________
Bookworm

MurderMysteryReader




Posts

: 210


Join date

: 2015-10-19


Location

: My room



i'm skeptical about the sincere part.

_________________
If you only knew the POWER of the Daubert side

redpill




Posts

: 3688


Join date

: 2012-12-08




_________________
Bookworm

MurderMysteryReader




Posts

: 210


Join date

: 2015-10-19


Location

: My room




---
Permissions in this forum:
You
cannot
reply to topics in this forum