i'm writing this on  Fri Nov 24, 2017 12:21 am
i've earlier posted about the suicide of medical students on this blog
Anna Phillips, 20  Kathryn Stascavage, 27 and Kaitlyn Nicole Elkins, 23 were all   medical students studying to become a medical doctors.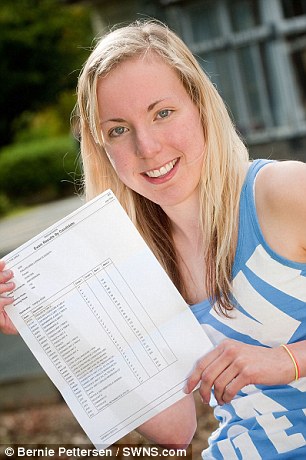 is it me or do these 3 all look like sisters, who all shared the same fate medical students followed by suicide at nearly the same ages 20s  

i'm not saying its paranormal but, it's paranormal  

this is the story, the story of suicide  of Dr. Chloe Abbott 29, medical doctors
Dr Chloe Abbott 29
Dr Chloe Abbott 29 successfully committed suicide on January 9, 2017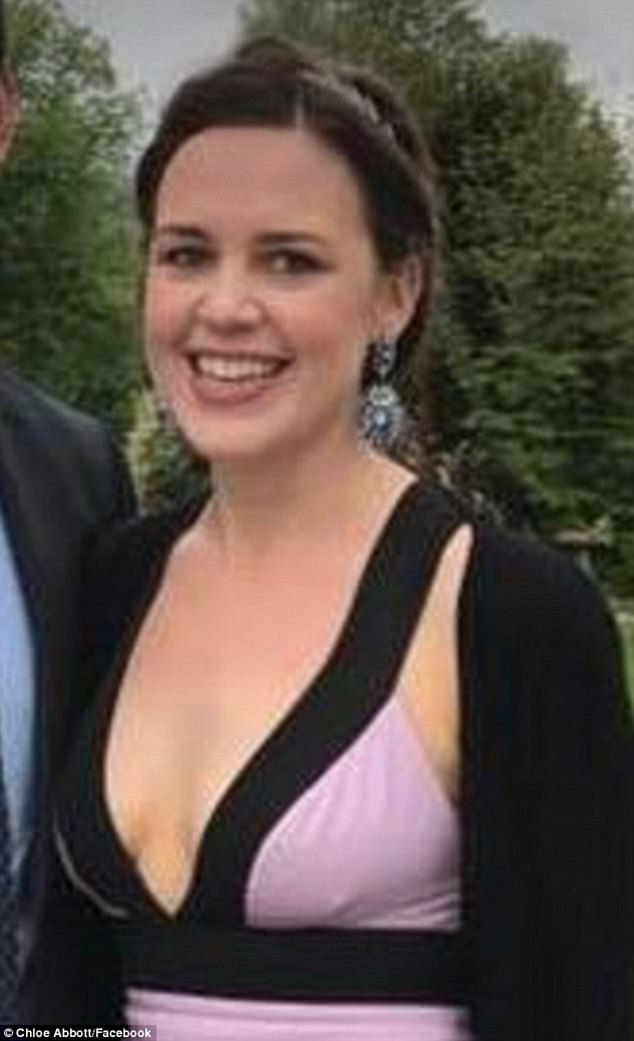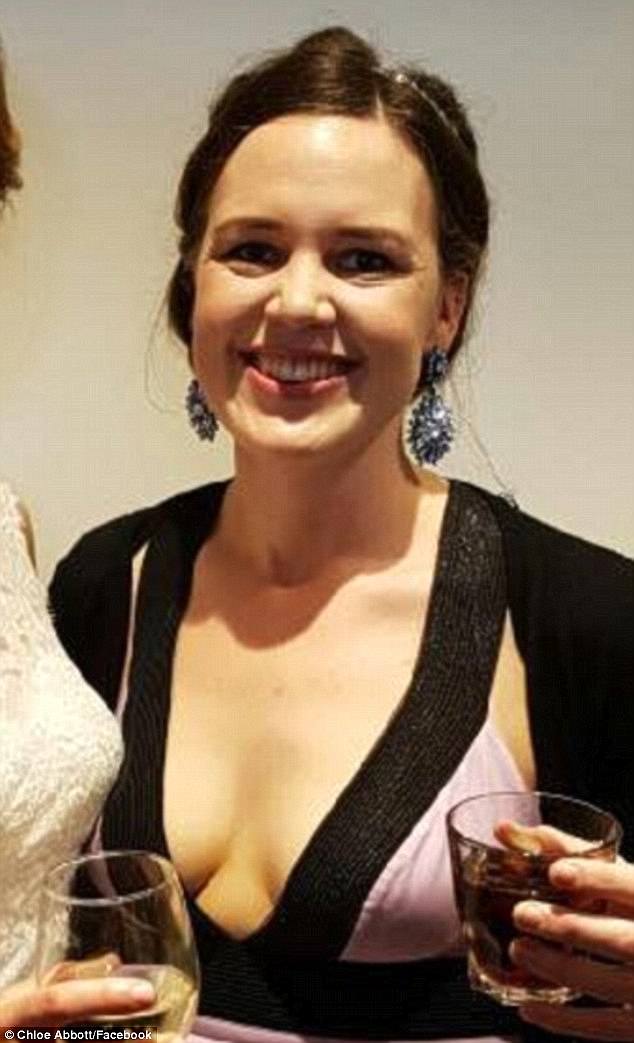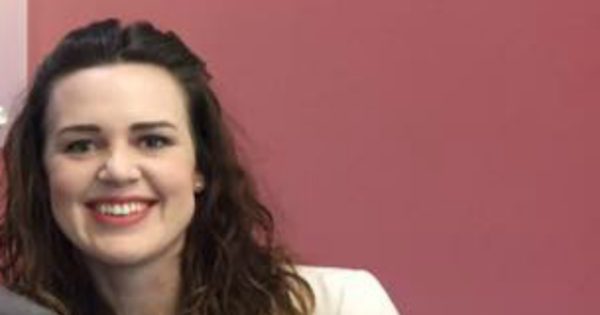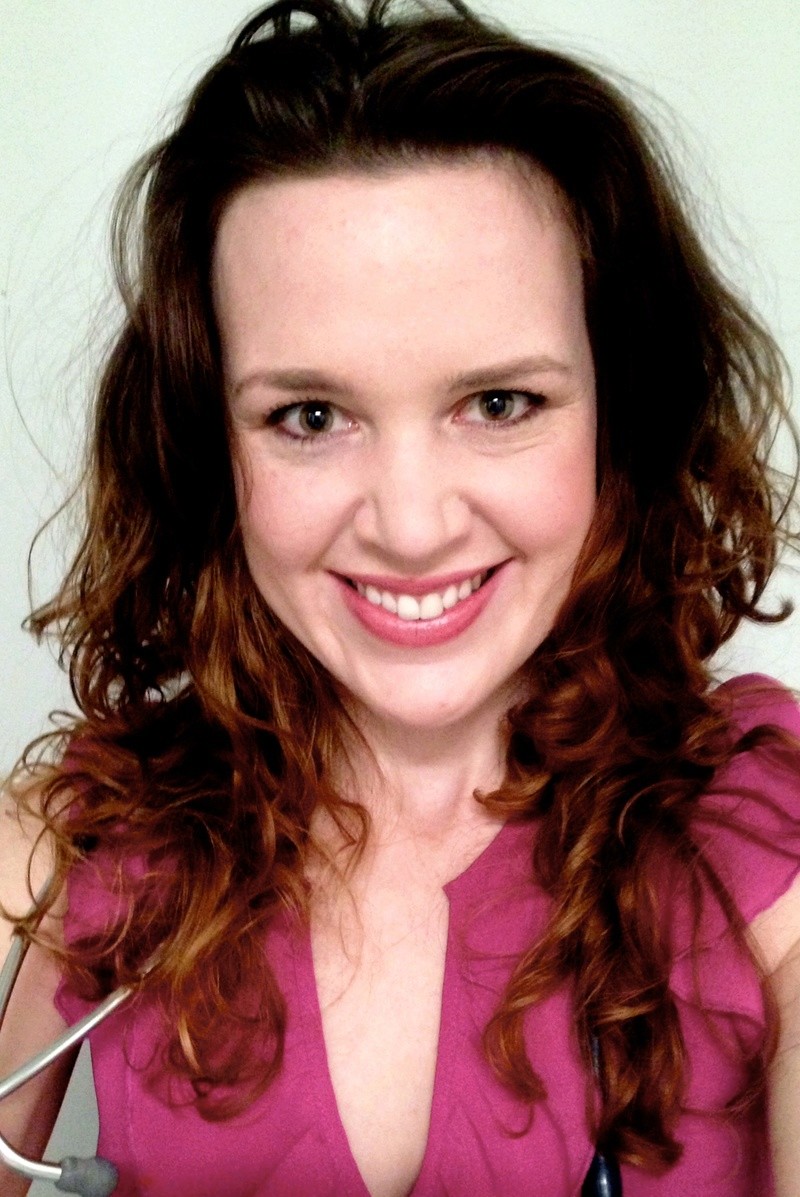 Why doctors are taking their own lives at alarming rates

CHLOE had always been brilliant, top of the class and a swimming champion, but it was when she became a doctor that it all fell apart.

THIS is how Chloe Abbott's family remembers her in those final years: sitting on her bed surrounded by a sea of textbooks, feverishly cramming for exams that were in some cases more than a year away.

They didn't understand. Chloe had always been brilliant, top of the class and a champion swimmer as a teenager, before sailing through medical school and forging a promising career.

"Chloe doesn't have a problem with exams, why would Chloe fail any exams?" her family thought.

After she took her own life in January, they realised with excruciating clarity that for Chloe, 29, and her peers "the fear was so real".

Her sisters, Micaela and Jessica, and Chloe's mother Leonie Eagles now know that suicide is extraordinarily common among doctors in Australia and worldwide. Between 2001 and 2012, 369 suicides by health professionals were recorded in Australia.

Two more NSW trainee doctors took their own lives within four months of Chloe, and four died by apparent suicide in Victoria in 2015. NSW Health Minister Brad Hazzard said at least 20 doctors had died since 2007 — but it was likely to be far more as profession is not always recorded by the coroner.

Chloe's family is fighting for reform of the industry so that no other medic's family has to lose a loved-one because of work. "Nobody's job is worth losing their life over," Micaela told news.com.au.

"Behind every doctor that takes their own life are devastated parents, heartbroken siblings, crushed partners, friends, colleagues, everyone who just doesn't know how to continue on with their life without that person in it. It's absolutely horrible."

'SHE COULD SEE NO WAY OUT'

Chloe was a talented fourth-year trainee doctor and an Australian Medical Association doctors-in-training spokeswoman on issues such as improving research and the Medicare freeze.

But her job environment had all the common triggers when it comes to work-related suicide, also seen in high-risk jobs such as mining or construction — long and irregular work hours, social isolation, a lack of autonomy and job insecurity. Her story is part of a series news.com.au is running this week on Australia's workplace mental health crisis and the devastating cost to families and the nation.

Chloe was studying between 35 and 40 hours a week on top of her work hours, which were between 55 and 60 hours a week, she told her family.

"The time she was spending studying was more than a lot of people's work week just on its own," Micaela said. "When you're studying and working that much, it doesn't leave much time left over to look after yourself."

Chloe had been moved to St Vincent's Hospital in Sydney after her intern year, and was living away from her partner. She was working nights and weekends and the pressure was on to get the marks and the letters of recommendation for her next position.

When the family did see her, she looked underweight, "to the point of looking like a person that's not looking after themselves," Jessica said. Rationally, she said, it was obvious there were other options for Chloe, but medicine and the fear of failure had consumed her.

"She could see no way out," Leonie said. "She became quite unstable in her thinking."

Just months before her death, Chloe was admitted to a psychiatric ward and her medical registration was suspended. Before she died, her family begged her to leave medicine and return to her old job as a podiatrist.

Her colleagues had thought she "had it all", her mother said, and Chloe's death "rocked them to their core and it shattered their beliefs".

"They would be thinking, if Chloe couldn't do it, how can I do it?" Leonie said. "If Chloe couldn't manage this life as a doctor, how on earth can I do it? Then they would look at themselves as far less resilient and capable than Chloe."

'THAT PERSON WHO'S LETTING THE TEAM DOWN'

Those pushing for change to this toxic culture believe digital record-keeping, four-hour wait limits in emergency and early discharge targets have all increased the pressure.

ref

http://www.news.com.au/finance/work/at-work/obsessed-with-the-fear-of-failure/news-story/d707f7cd8ee0173b17fd289a99889a25
The day before Dr Chloe Abbott passed away, her young sister "begged" her to leave medicine.

The expectations were becoming overwhelming, the pressure suffocating and 29-year-old Chloe was starting to wear the toll.

But just a day later, on January 9, the young doctor took her own life.

In a piece published by The Daily Telegraph on Saturday, the paper reports an investigation launched on Friday into a spate of suicides among young doctors had already found at least 20 medics whose lives have been lost to self-harm.

Chloe Abbott was one of these doctors. Her younger sister Micaela told The Daily Telegraph from what she could glean from afar, the strain was growing too much.

"From what I saw, the expectations were brutal. This exam that was meant to be next month…it became everything to her," she said.

In describing her sister as "so brilliantly smart", Micaela told the paper it's an industry where her sister was made to feel as if she didn't measure up.

https://www.mamamia.com.au/young-doctors-suicides/
and i thought survivor is a pressure cooker
she wrote this
By Dr Chloe Abbott, AMA Council of Doctors in Training, ACT Representative; Chair of ACT Doctors in Training forum

Numerous doctors, in both their prevocational and vocational training years, express a desire to incorporate academic research into their expertise as a medical practitioner. Motivations for this range from satisfying professional requirements to wishing to pursue a full-time career in medical research.

However, these doctors face a dilemma regarding how and when are they can pursue these opportunities.

A lack of coordinated clinical academic pathways that would allow doctors to complete clinical obligations while also undertaking the requirements of research is a major issue for those in the prevocational and vocational workforce.

This has manifested in a decline in the number of academic positions in the past decade, as many doctors veer away from the field because of the perceived or actual disadvantage involved in sacrificing clinical experience for academic research.

At the same time, doctors are faced with the issue of higher education requirements to secure training positions, or employment after their training completion.

As competition for places has intensified, academic research experience has become an increasingly significant point of difference for trainees, but this is yet to be reflected in many pathways currently available in Australia. Instead, trainees are burdened with meeting their clinical training requirements while simultaneously attempting to pursue academic research, often leaving them in difficult financial circumstances - the remuneration of these endeavours is significantly less than a full time medical trainee income.

Australia is not alone in what has been labelled an "academic medicine crisis".

As early as 2005, the International Campaign to Revitalise Academic Medicine was warning that academic medicine was at risk of "failing to realise its potential and global responsibility due to lack of both infrastructure and structural change required to capitalise on investments in this field".

In a report published by the Milband Fund, the Campaign identified a number of barriers to the development of academic medicine through to mid-2025, and discussed a number of potential solutions to reviving the clinical academic workforce.

The AMA Council of Doctors in Training is currently working with universities, medical colleges and the Medical Deans Australia and New Zealand (MDANZ) to support existing pathways to academic medicine and provide direction for the development of programs that would enable trainees to meet vocational requirements and academic pursuits simultaneously, without financial or employment disadvantage.

https://ama.com.au/ausmed/clinical-academic-pathways-reorienting-our-approach-research-doctors-training
its not clear to me if she was a medical student, or medical resident or junior doctor
so medical school is a lot of pressure that can result in suicide, and graduating from medical school and working as a resident doctor is also a lot of pressure  that can result in suicide
doctors are guaranteed employment and make a lot of money and are rich, but is it worth it for your mental health resulting in suicide?
when i went to college, almost everyone i knew dreamed of becoming a medical doctor, taking the MCAT. it was extremely competitive.
i guess for all those premeds who didn't get accepted, the flip side is that some of those who did have committed suicide due to pressure.
her obit
Dr Chloe Eliza Abbott

Born in Camperdown, NSW, Australia on 31 January 1987

Passed away on 9 January 2017

Late of Penshurst

Aged 29 years

Beloved daughter, partner, sister, step daughter, grandchild, niece and friend to many. Talented and respected Medical Doctor and Podiatrist. Advocate for patients, medical colleagues and doctors in training

https://www.heavenaddress.com/whiteladyfunerals/Dr-Chloe-Eliza-Abbott/1612931/
Aussies not only drive on the wrong side of the road, they flip the date and month
so she would have turned 30 in a couple of weeks.
on australian survivor Tessa O'Halloran was an aussie medical doctor iirc she was 29 at the time she was on Survivor
the funniest moment was 1- when Michelle Dougan asked her why she's not included, Tessa replied bc she was last on.  Michelle was like i'm the last one on? bitch please HAHAHA. 2- when she got voted off, she was angry that Locky beat her. so much for Somatau unity.
So all you premeds who didn't get accepted to med school, the flip side is that some who have committed suicide.
sure doctors make a lot of money and are rich, but is the pressure of medicine worth your mental health?
something to think about.

Dr Christine E. Petrich, M.D
On Tuesday, January 24, 2017,  Christine E. Petrich, drove to Academy, bought a gun, and killed herself in the parking lot.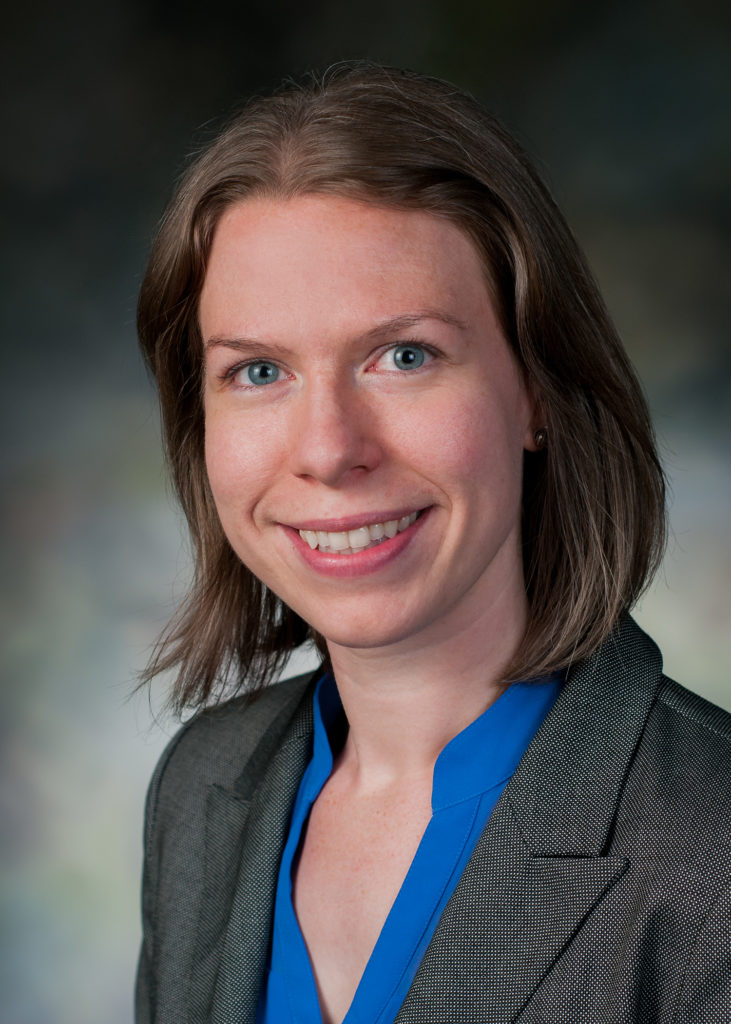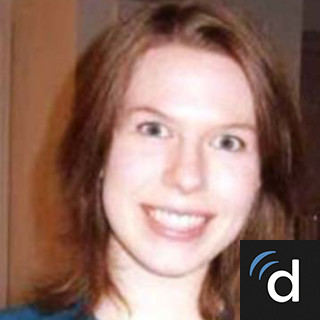 Christine E. Petrich, M.D., assistant professor of psychiatry, passed away on Jan. 24. Dr. Petrich was one of the hospitalists on psychiatry inpatient service at University Hospital.

A summa cum laude graduate of Texas A&M University, Dr. Petrich received her medical degree from Baylor College of Medicine in 2010. During her time at Baylor she received the Hilde Burch Award for Excellence in Psychiatry. She completed her residency in general psychiatry in 2014 at Harvard Longwood in Boston. She then completed a fellowship in forensic psychiatry in 2015.

Dr. Petrich joined the Department of Psychiatry in July 2015 and "immediately brought her enthusiasm and excellent clinical expertise to the inpatient unit of University Hospital," said Ron Rodriguez, M.D., Ph.D., interim dean of the School of Medicine, in an email announcing her death.

"Dr. Petrich was very dedicated to her students, residents and patients and had a wide range of interests," Dr. Rodriguez added. "She was a bright star in the psychiatry department and will be greatly missed by her colleagues, students and patients."

https://news.uthscsa.edu/psychiatry-professor-dr-petrich-dies/
On Tuesday, January 24, 2017, we lost our dear daughter-in-law Christine Petrich to a tragic incident. She drove to Academy, bought a gun, and killed herself in the parking lot. No one knows why. On the surface, everything was great. She looked fantastic, she had just gotten her hair done, the family had just planned a surprise trip to Lego Land and Disney for the children and her new treadmill had just been delivered to complete her home gym. On the outside, her life was amazing.

No one knows what was going on inside her head. We know she suffered from body image issues. We know she suffered from feelings of self-doubt and feeling inadequate in all things. But we felt like she was managing these issues. She was a psychiatrist, she had it under control.

Unless you suffer with depression, wrestle your own mental demons, I guess you don't really understand the deep anguish it takes to put a gun to you head and take your own life. Because that one shot will make all the pain go away, will quiet all the voices in your head, and for once, you don't have to worry about the bills, or how many calories something has in it, or how clean your house is, or I am so tired and I just can't sleep…. Why can't I sleep?

Christine was the provider for her family. She worked as a psychiatrist and made good money. Her husband stayed home and took care of the family and is going to school full time to complete his Master's Degree in Computer Engineering. This is his last semester before he graduates.

We are asking you to help pay for her funeral expenses as life insurance doesn't cover suicide. She left behind a 4 and 7 year old.

https://www.gofundme.com/life-gone-to-soon
wow, even a Psychiatrist who completed residency at Harvard killed herself. with a gun. no reason or warning or explanation.
sounds almost paranormal, like a voice telling her to do it. i find these suicides to be unsettling bc of the possibility of the involvement of the paranormal
by paranormal maybe a premonition of some disaster. like being abducted by a serial killer

_________________
If you only knew the POWER of the Daubert side

redpill




Posts

: 3049


Join date

: 2012-12-08




---
Permissions in this forum:
You
cannot
reply to topics in this forum