this is 8 year old  Cherish Perrywinkle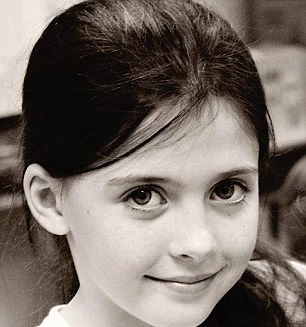 this is her abductor and killer Donald Smith
http://www.mirror.co.uk/news/world-news/chilling-cctv-shows-paedophile-luring-7681065


Chilling CCTV shows paedophile 'luring eight-year-old girl away with promise of McDonald's' before allegedly raping and murdering her

A deeply disturbing CCTV clip shows the paedophile accused of raping and murdering Cherish Perrywinkle, befriending the eight-year-old - just moments before she vanished.

Donald Smith had met Cherish and her mother Rayne at a dollar store in 2013 and allegedly offered to take the family shopping at Wal-mart for food and clothes as they were struggling financially.

It is claimed the 56-year-old drove them in his van to a huge supermarket in Jacksonville, Florida where the footage was captured.

Once inside the supermarket, Smith allegedly offered to take Cherish to McDonald's at the front of the store but the eight-year-old left with the man.

This week the State Attorney's office released the footage along with Rayne Perrywinkle's frantic 911 call, casting further light on the youngster's last hours.

Realising the pair had vanished, her anguished mother dialed 911 in a heart-wrenching plea for help.

In the call, Rayne obviously immediately suspects that Smith has abducted her child, saying: "I don't understand why he would leave right now, unless he was going to rape her and kill her.

"I'm wasting my time standing here."

She added :"The only reason I went with him because he said his wife was going to be there.

"I told him I don't take rides with strangers."

Rayne Perrywinkle had not seen her daughter in 30 minutes after Smith told her he was going to buy them food at the front of the store.

Cherish's body was found by a church the next day

Smith was charged but is pleading not guilty to kidnapping, sexual battery and murder.

The State announced shortly after he was indicted that they intended to seek the death penalty.

Smith has been a registered sex offender since a 1993 conviction for attempted kidnapping and selling obscene materials.

And he had been arrested several times since then, most recently in 2009 on a charge of child abuse after making obscene phone calls to a 10-year-old girl, making verbal threats, and impersonating a social worker with the Florida Department of Children and Families who claimed to be investigating the girl's family.

He had been out of jail for just three weeks when Cherish was abducted and murdered.

The repeat offender now has a court date for next month after several postponements.
this is the CCTV Walmart video of the actual abduction
so a complete stranger, a man, tells Cherish mother he'll buy her daughter Cherish MacDonald's, and she agreed to let her 8 year old daughter do with this stranger to MacDonald. The 2 walk past MacDonald, Cherish completely willing, straight into his van.
she was found raped and murdered and body dumped by a church. . this happened iin Walmart of all places.
What this shows is how trusting an 8 year old white female is to a stranger, and willing to comply with his requests.  the abductor didn't even buy MacDonald's for cherish, they walked past it straight into his van.
relevance to Jonbenet
Carnes Account. "On December 25, 1996, while playing at the home of a neighborhood friend, JonBenet told her friend's mother that "Santa Claus" was going to pay her a "special" visit after Christmas and that it was a secret. (SMF P 124; PSMF P 124.) The person who may have said this to JonBenet has never been identified. (SMF P 125; PSMF P 125.)" (Carnes 2003:101).
PMPT Account. "Barbara Kostanick was the mother of a playmate of JBR's. She asserted: "The day before Christmas, JonBenet was at our house playing with Megan. The kids were talking about Santa, getting all excited. I asked JonBenet if she had visited Santa Claus yet. She said, "Oh, Santa was at our Christmas party the other night." Megan had seen Santa at the Pearl Street Mall, so we talked about that. Then JonBenet said, "Santa Claus promised that he would make a secret visit after Christmas." I thought she was confused. "Christmas is tonight," I told her. "And Santa will be coming tonight." "No, no" JonBenet insisted. "He said this would be after Christmas. And it's a secret" (Schiller 1999:38-39).
I think what happened to Jonbenet is that "Santa Claus" visit Jonbenet, then lured her out of her home.
no forced entry. I suspect either by phone or in person, he told her ahead of time that Santa was coming. This was a pre-arranged meeting.
Jonbenet opened the door to her abductor and killer completely oblivious as to his true intention, much as 8 year old Cherish.
I strongly suspect Jonbenet was removed from the Ramsey home entirely and put into a waiting van. there she was driven to another location, sexually assaulted, beaten, killed, a snuff film was made, photos were made, then her killer return to the Ramsey home, the door still unlocked and open, and placed into the basement, and left behind a ransom note.
In my recreation of the crime, Jonbenet was told ahead of time by her killer to expect a secret visit from Santa. Then sometime on Dec 25 or 26, Jonbenet woke up, waited by the front door, her killer came to the front door and knocked on a window, dressed as Santa, Jonbenet opened the door for her, and was immediately abducted. She was taken like Cherish to a waiting vehicle, a car or van, and then driven to another location. Jonbenet was murdered not inside her home but at another location. the killer returned and dumped her body in the basement.
if this is correct, then the killer was most likely a neighbor, and maybe lived only a few houses away from Jonbenet or across the street, due to time constraints.
this is also suspected for Eloise Worledge
Investigation

Police believed that Eloise was lured from her bed by someone whom she knew and trusted and had simply left the house via the front door, which had been left unlocked. Another possibility was that she may have been abducted by a prowler known to be in the area at the time.
what we saw from Cherish Perrywinkle  also helps illuminate what happened to any and every missing and abducted nonfamily abduction child from OCKK to Adam Walsh to Morgan Nick to Madelien McCann to Nicole Morin etc.





_________________
If you only knew the POWER of the Daubert side

redpill




Posts

: 2285


Join date

: 2012-12-08




---
Permissions in this forum:
You
cannot
reply to topics in this forum