Sun Feb 07, 2021
my fav team KC Chiefs are getting destroyed in the Superbowl and I stopped watching it. I doubt Patrick Mahomes will be able to turn it around.
I happened to live close, as in 10 miles, from a Eli Lily Donanamab Alzheimer's testing site. I requested my mom receive it under compassionate care but my request was denied. this happened on Friday Feb 05, 2021
I made the request as soon as i learned of it in the news, prior to the news, i have never heard of this drug. I check Alzheimer's news every day.
The reason is that this drug apparently only works in the early stages. by the time you get to advance Alzheimer's, the brain is damaged beyond all hope of repair.
the doctor and clinic director said that there's no evidence donamab, which is an experimental drug, is effective in late stage dementia.
there's no point in arguing but my "argument" was well since you don't test it in late stage you wouldn't know but again, he said no.
i know if my mom were dying of terminal end stage cancer, she could theoretically get an experimental drug but since its Alzheimer's no such luck.
i decided to re-watch Miesha Tate vs. Ronda Rousey instead of the superbowl as my fav team is getting destroyed.
i can't believe this fight was Sat, Dec 28, 2013 - 7 some years ago, time sure flies fast
at the time my mother showed no signs of Alzheimer's and i never suspected that would be an issue as my maternal grandparents died in their late 80s and showed no signs of dementia. my grandfather died of a heart attack, my grandmother died of a fall, but lived by herself. since they didn't have dementia i didn't think my mom would.
but as with michael jordan and the chicago bulls, my interest in MMA pretty much died after Ronda
Rousey was beaten by Holly Holmes and then Amanda Nunes then retired as did Miesha tate.
https://www.youtube.com/watch?v=yoUbQxvDVss
this judo throw was a thing of beauty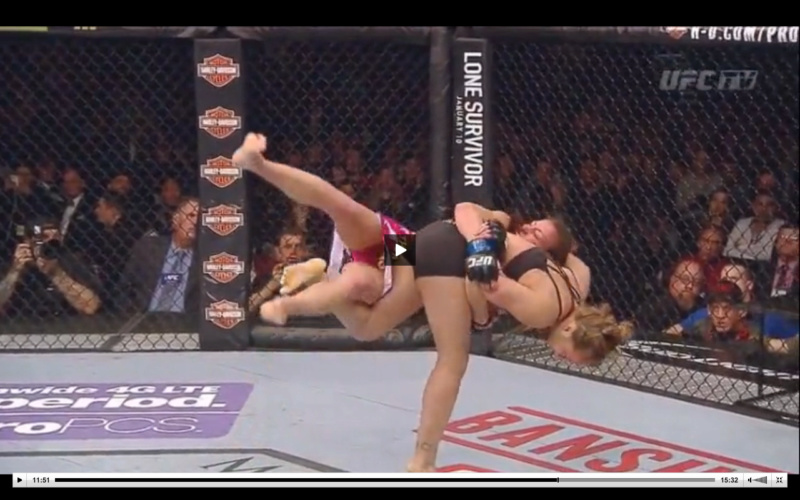 i think both Ronda and Meisha have more lively personalities and better looks than Amanda Nunes, who i don't think even speak english. and she looks like a man. i don't have any interest in mma anymore.
it snowed and is super cold in the midwest where i live, with iced roads. driving is extremely dangerous.
i bought quite a bit of groceries and i only plan to leave the home if i have to. there's ice everywhere and if my mom slips and falls on the ice and hits her head or may break her bones so she's not leaving the home, except of course in an emergency.
weather predicts extreme cold for at least another week.

_________________
If you only knew the POWER of the Daubert side

redpill




Posts

: 4638


Join date

: 2012-12-08



---
Permissions in this forum:
You
cannot
reply to topics in this forum