I've been reading and re-reading the murders of Oklahoma Girl Scout murders

The Oklahoma Girl Scout murders is an unsolved murder case that occurred on the morning of June 13, 1977, at Camp Scott in Mayes County, Oklahoma. The victims were three girl scouts, between the ages of 8 and 10, who were raped and murdered. Their bodies had been left on a trail leading to the showers, about 150 yards from their tent at summer camp.
Monday, June 13, 1977, was the first day of camp. At around 7 p.m. the night before, a thunderstorm hit the area, and the girls huddled in their tents. Among them were Lori Lee Farmer, 8, Doris Denise Milner, 10, and Michelle Heather Guse, 9.[2] The girls were residents of Broken Arrow, Oklahoma, a suburb of Tulsa. They were sharing tent #8 in the camp's "Kiowa" unit which was located furthest from the Camp Counselor's tent,[3] and partially obscured by the showers for the camp.
one thing that struck me is these 2 details
In Oklahoma Girl Scout murders

less than two months before the murders, during an on-site training session, a camp counselor discovered that her belongings had been ransacked and her doughnuts had been stolen. Inside the empty doughnut box was a disturbing hand-written note. The writer of the note vowed to murder three campers. The director of that camp session treated the note as a prank, and it was discarded.[1]
so there was a handwritten note announcing intention to commit murder by their killer, followed up by this message
sadly the handwritten note was tossed out, but they did find this message, possibly from the killer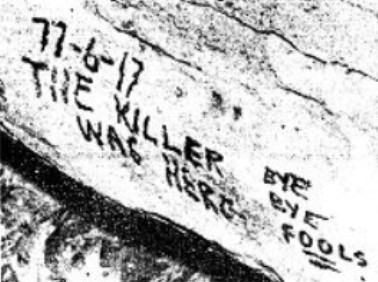 that handwritten message was found near the crime scene.
as i was thinking about this case, a light bulb

 lit in my head, this sounds all so familiar

oh yeah now i remember, abduction and murder of  April Tinsley On 1 Apr 1988
compare April Tinsley age 8 with Oklahoma Girl Scout murder victim Lori Farmer, 8, both same age, age 8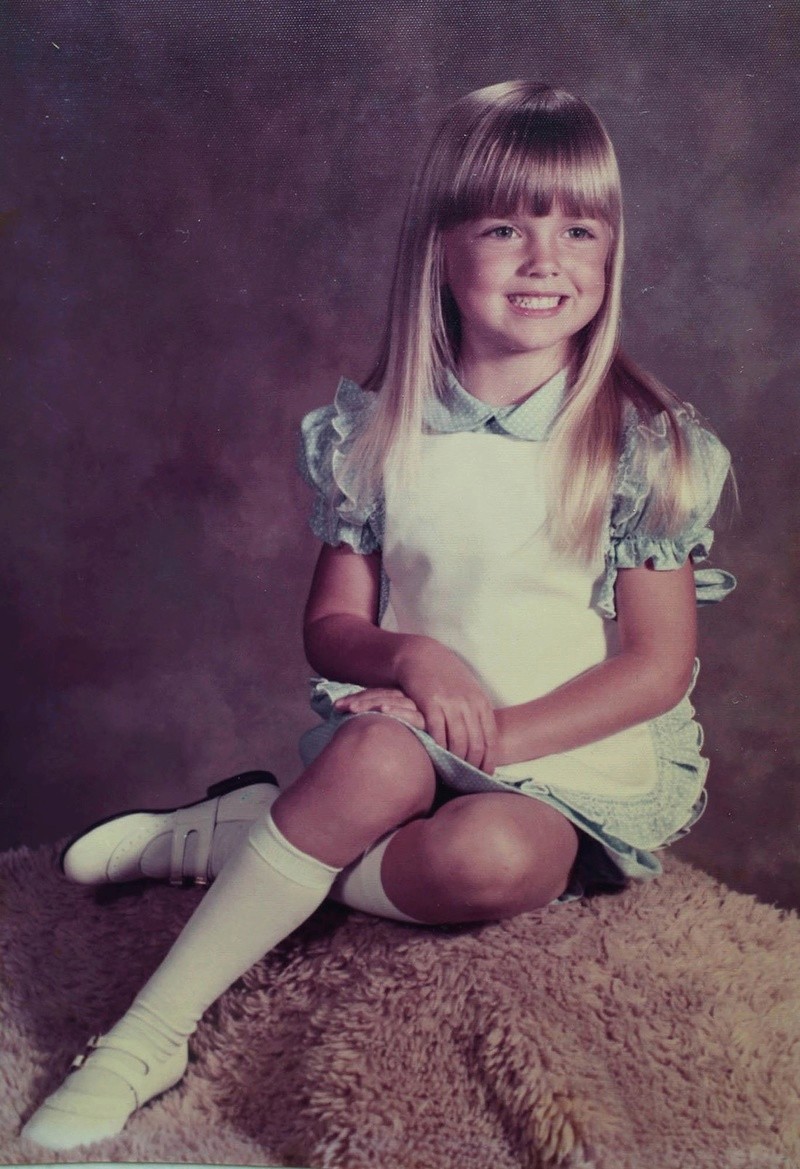 both blonde, both blue eyed (i think)
clearly the killer who targeted, abducted from her tent and murdered Lori Farmer, 8 in the Oklahoma Girl Scout murder would also be capable of abducting and murdering, as they both fit the same victim profile.
dates of OKlamoa murder is June 13, 1977, and April Tinsley On 1 Apr 1988 or about a 11 year gap
certainly within a lifetime of a predator and child killer.
the reason I think these murders are possibly connected by the same killer is that in both cases the killer left a message near where the murders occurred that was handwritten
below are the handwritten message of  Oklahoma Girl Scout murders and  April Tinsley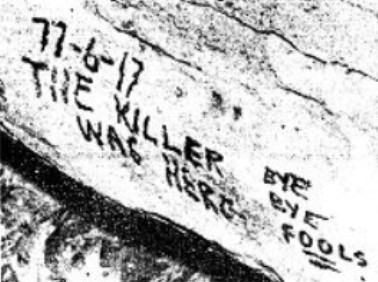 so not only are the messages similar, they are both handwritten messages, both use the word kill, both announce there were here, both contains taunts, both were found close to the crime scene and shortly after their murders
this suggest same killer with same psychological needs wrote both messages
the threatening note in the Oklahoma Girl Scout murders  found in the donuts box is lost but similar threatening notes was found in Indiana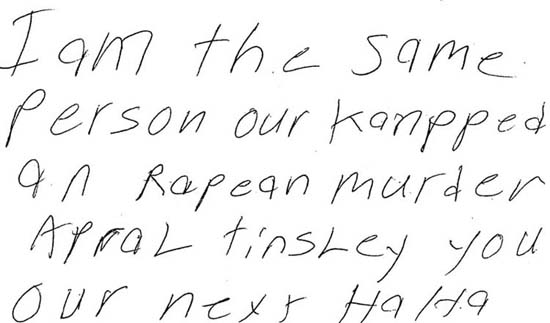 the threatening note in the Oklahoma Girl Scout murders stated killers intention to kill 3 girls in their tents, and he announced his intention before it actually transpired.
here the killer is threatening his intent to kill.
so my theory is that the killer of  April Tinsley and Oklahoma Girl Scout murders are one and the same person.
they have DNA from killer of  April Tinsley, and they created a guess as to his appearance. the semen recovered is clearly of a white male, and this is their computer generated image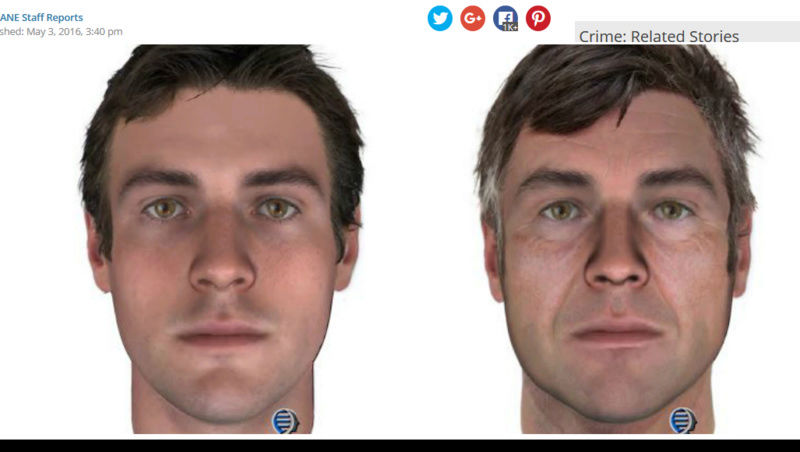 i'm looking at this computer generated image, and remember this crime happened in Indiana, and i'm thinking he looks a lot like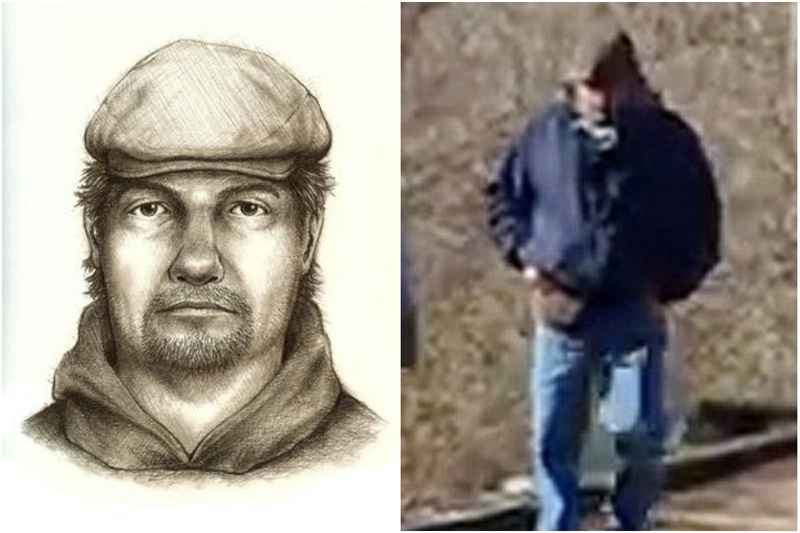 Feb 13. 2017 Abby Williams and Liberty German murder
April Tinsley lived in Indiana when she was murdered, and the killer taunted he would kill again and in 2017 Abby Williams and Liberty German were murdered
so if my full theory is correct, this guy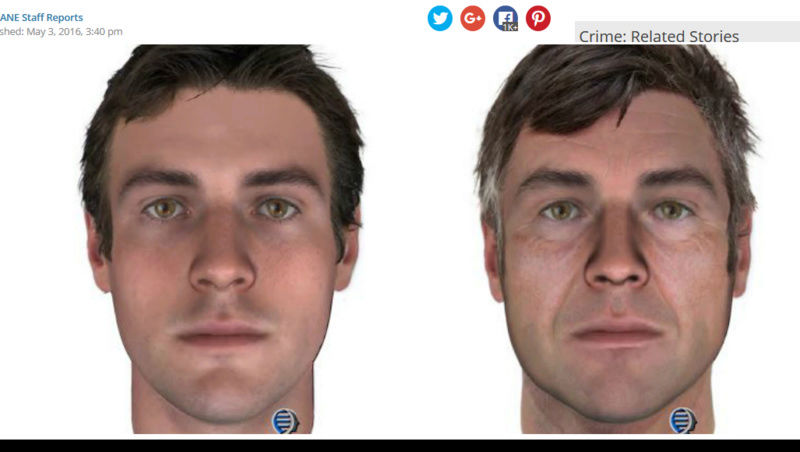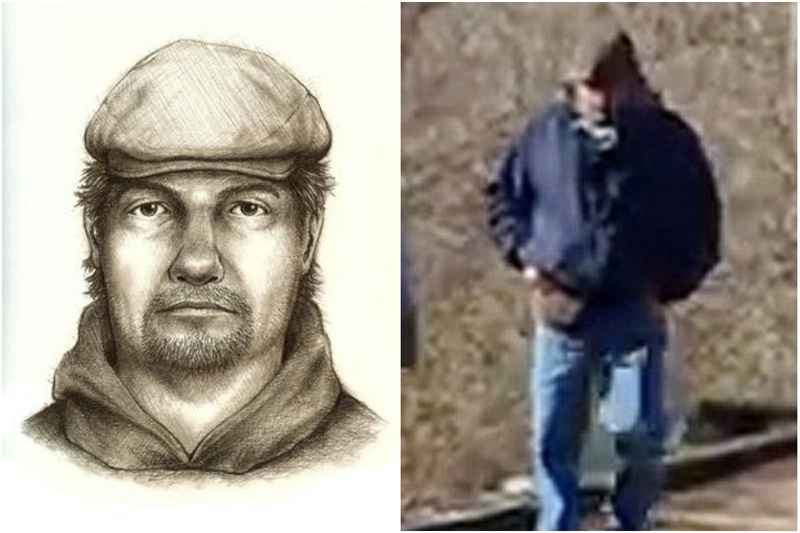 murdered Oklahoma Girl Scout murders,  April Tinsley, and  Abby Williams and Liberty German

_________________
If you only knew the POWER of the Daubert side

redpill




Posts

: 4026


Join date

: 2012-12-08




---
Permissions in this forum:
You
cannot
reply to topics in this forum