Mon Jul 23, 2018
April Tinsley 8 killer has been identified and caught
John Miller, 59, of Fort Wayne, Indiana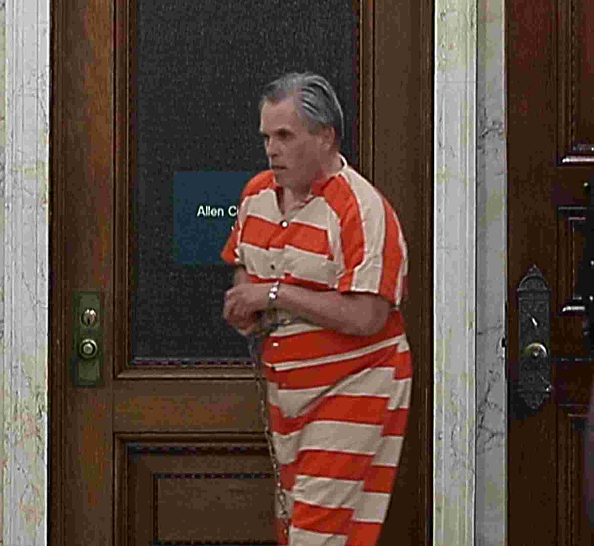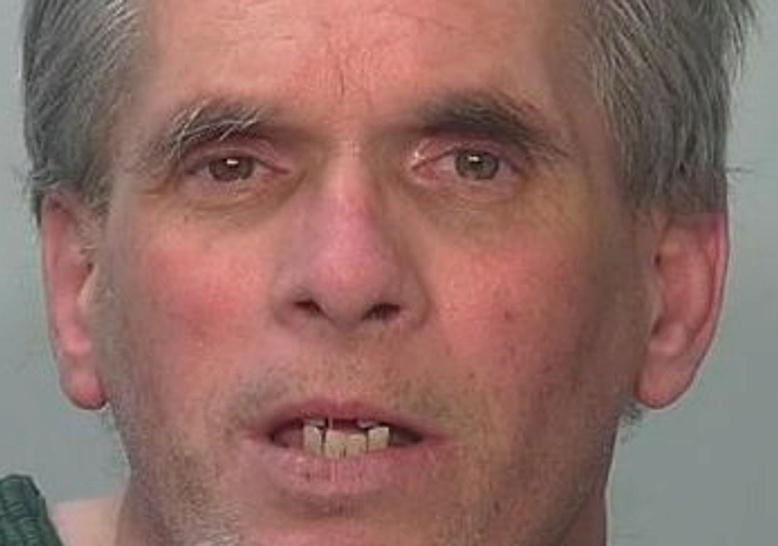 also in Indiana, about 2 hours from Delphi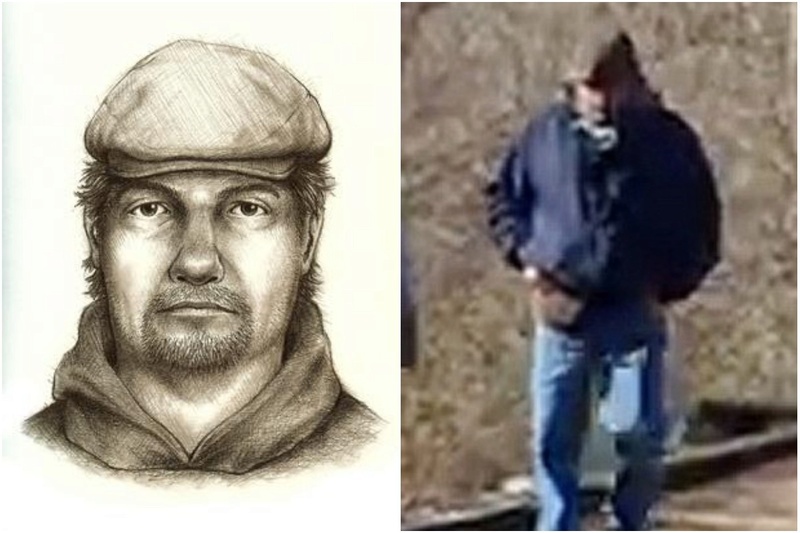 same killer? same guy?
both happened in Indiana
what happened to
Abigail Williams, 13, Libby German, 14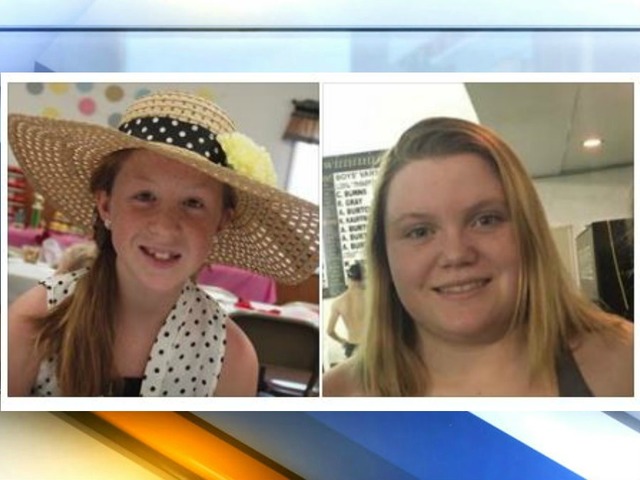 sounds a lot like what has happened to  Mollie Tibbetts, 20 in Iowa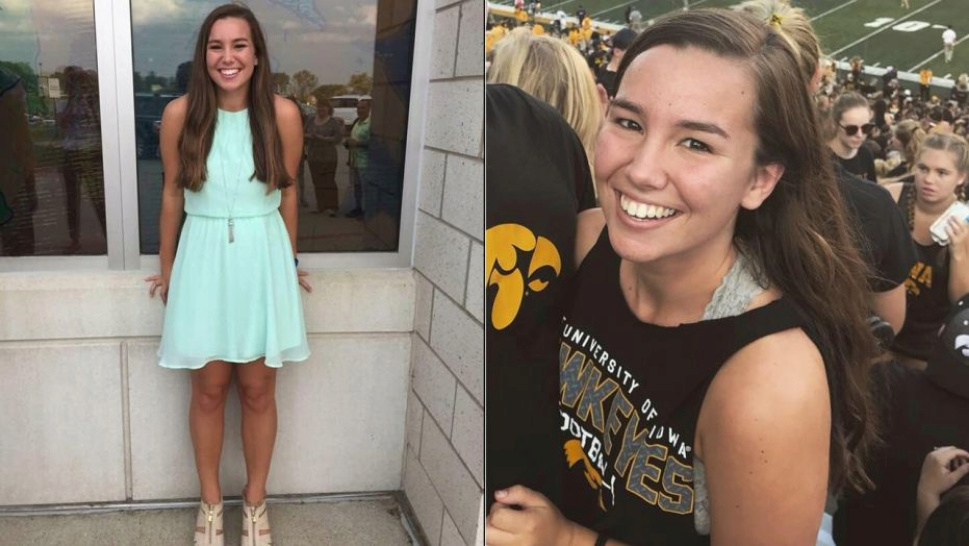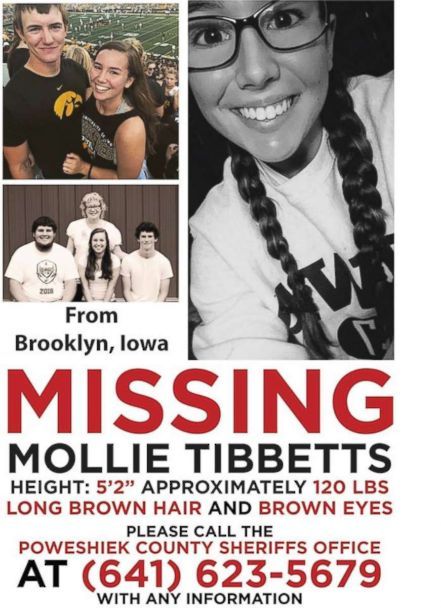 she went jogging at night and she after 5 days now is still missing
Family and friends are hoping someone knows what happened to Mollie Tibbetts. The 20-year-old University of Iowa Student from Poweshiek County vanished last week seemingly without a trace. Now, misinformation about what happened is complicating the search.

While it may have been well intended, a lot of things have been people have been publishing incorrect information about her. This includes her height, age and misspelling her middle and last name.

Dalton Jack said he's been dating Mollie Tibbetts for close to three years now. He said he was one of the first people to notice her gone.

"I was the one who threw red flags," said Jack.

Dalton said she was dog-sitting here at his house Wednesday while he was in Dubuque for work and his brothers were in Ames. That's why when she didn't show up to her job on Thursday morning, they knew something was wrong.

"She hadn't called in, said Jack. "I looked at my phone and noticed I texted her good morning that morning and she hadn't looked at it so I got ahold of her friends and family."

Other misinformation include where she was the night of her disappearance.

"I read somewhere that she was running in a cornfield. That's obviously not true," said her aunt, Kim Calderwood.

Calderwood added that while Mollie was born in Oakland, California, her family moved here to Brooklyn when she was in fourth grade.

At this point, they want to remain hopeful.

"You've seen her pictures. She's obviously a physically beautiful girl but she's more beautiful on the inside," said Calderwood.

While public searches aren't being done, Brooklyn and the United States as a whole isn't giving up on Tibbetts.

http://www.kcrg.com/content/news/Family-boyfriend-of-Mollie-Tibbetts-clear-up-misinformation-surrounding-case-488946381.html
one site suggests a link between the 2
Mollie Tibbetts Case Recalls Abby & Libby Case from 2017

Heavy.com-9 hours ago

Liberty "Libby" German, 14, and Abigail "Abby" Williams, 13, were found dead in Indiana back in February, after being reported missing.

There is an ongoing search for Mollie Tibbetts, a 20-year-old University of Iowa student who has been missing for several days. Police say that Tibbetts was last seen in Brooklyn, Iowa, at her boyfriend's brother's house where she had been dog-sitting. On July 18, around 10 p.m. local time, Tibbetts messaged her boyfriend on Snapchat to say goodnight. She hasn't been seen or heard from since then.

Her disappearance seems to have at least one overlapping factor with a case from 2017. Liberty "Libby" German, 14, and Abigail "Abby" Williams, 13, were found dead in Indiana back in February, after being reported missing. The two girls had been hiking before their disappearance. Libby and Abby posted a photo on Snapchat before they disappeared, according to WRTV. The photo showed Abby walking along a historic bridge in Delphi.

he Snapchat posts by both Libby German and Mollie Tibbetts have caused some people to wonder if the cases are in any way related. Interested parties started a post to discuss and compare the two cases on Reddit.

"Mollie Tibbetts, a 20 year old from eastern Iowa, has been missing since she went out for a jog Wednesday night. She posted a Snapchat before she disappeared. I couldn't help but think of Libby and Abby," wrote Reddit user Earlgreycatcake. As a note, police have said that it's unknown if Tibbetts went out for a jog before her disappearance.

https://heavy.com/news/2018/07/mollie-tibbetts-abby-libby-reddit-snapchat/
is it worse for an attractive girl like Abigail Williams, 13, Libby German, 14 to be murdered straight away
or caged in some dungeon for years on end?
i don't know the area but its possible she fell of the trail and is hurt, no third party no criminal activity, could be animal or simply slipping and falling.
she might even turn up alive again.
sadly tracyb is gone, sometimes i wonder if she left of her own accord or if she disappeared like Mollie Tibbetts 18
but stories like these gives me the heebie jeebies.
i do think walking and running is good excercise and its way to hot and dangerous to jog in the middle of the day. but jogging at night, even for me is dangerous.
i may be a guy but i can be killed as a thrill kill or for robbery for money
for girls, it could be that AND sexual as in rape.
also worth investigating John Miller, 59, of Fort Wayne, Indiana for murder of Amy Renee Mihaljevic 10
while it happened in Ohio, Ohio is right next to Indiana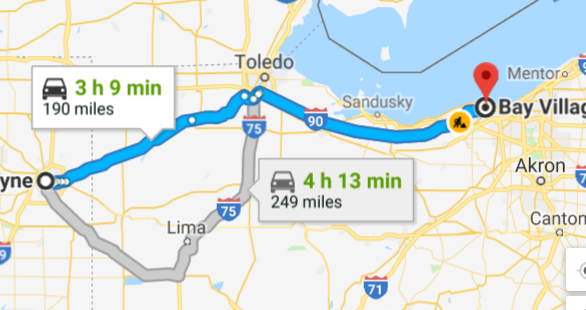 3 h 9 min (190.5 mi) via US-24 E and I-90 E
i'm always wondering
how should i live my life, specifically so i don't get murdered or killed accidentally or get some crazy disease like the brain eating amoeba
in the case of  Mollie Tibbetts 18 i've walked and jogged at night and knowing what happened to her, now i'm kinda scared to go out at dark.
on college campuses you do see students walking around in the dark.
in dungeons and dragons walking at night could result in you getting attacked and killed by an undead monster like a vampire or zombie or wraith
in the real world, jogging at night and you could mysteriously disappear forever
Mollie Tibbetts 18 disappeared in IOWA, just from jogging at night, in an age of smart phones iphones which can be easily tracked. and of course Abigail Williams, 13, Libby German, 14 disappeared then found murdered. managed to take a photo with an iphone

if i go missing, will it be in the news like Mollie Tibbetts 18 ? i know that rest areas are also dangerous, esp at night

just thinking of these cases and what if it happened to me, gives me the creepies


_________________
If you only knew the POWER of the Daubert side

redpill




Posts

: 3661


Join date

: 2012-12-08




---
Permissions in this forum:
You
cannot
reply to topics in this forum