Sat Aug 25, 2018
Australia had created Spectrum Taskforce with David Sprague as its lead investigator.
it has created a new Taskforce Apollo
The man dubbed Mr Cruel who murdered a 13-year-old schoolgirl in 1991 would have associated with people who could help, finally, to lock him up now, say police.

Victoria Police announced on Tuesday that new suspects had emerged this year and a fresh covert task force codenamed Apollo was established eight months ago to track down the Melbourne child killer, pedophile and rapist.

Mr Cruel struck fear into the hearts of families in Melbourne's suburbs and was believed to be responsible for at least four child kidnappings and sexual assaults from 1988 to 1991, including the murder of Karmein Chan in 1991.

Karmein, 13, was kidnapped from her home while babysitting her sisters on April 13, 1991. Her body was found with shotgun wounds to the head in Thomastown a year later.

Mr Cruel may have been a monster but did not necessarily look like one, police believe.

"There are members in our society that hold a key for us solving this investigation and certainly we would hope that they would come forward and provide that information," Superintendent Doug Fryer told reporters.

Detectives built a profile of a man aged between 35 and late 40s, slightly built, with sandy or ginger-coloured hair, clean shaven, softly spoken and "quite caring in his own monstrous way".

"The person who committed these crimes is in amongst our society or was at the time of them; he was associating with people and more than likely held a job down.

"So, there is someone out there who has got information we think that hasn't passed on as yet; there is also a $300,000 reward to assist in solving these horrific crimes.

"I don't think Victoria is ever going to forget this series of crimes; they were that horrendous."

Children who are believed to have all been victims of Mr Cruel told police he used terms such as "bozo", "worry wart" and "missy" before releasing them.

Victims reported hearing planes overhead during their abductions, which was matched up with flight paths around the suburb of Pascoe Vale and neighbouring areas in Melbourne's north.

Retired detective Colin McLaren, who led the original Spectrum task force investigation into Mr Cruel, said the case was the one that still lingered two decades later.

"He was very much like a man in the street, that was the most difficult thing about it," Mr McLaren said.

"We weren't looking for someone who was six foot six or someone who perhaps had a peculiar smell about him.

"He was just very normal.

"I probably don't know of any other more important case that I've worked on that still is unsolved."

About 15,000 people were interviewed as part of the first investigation.

Supt Fryer said more than 12,000 separate pieces of information had been reviewed and cross-referenced with new details as part of the investigation.

Police have not ruled out the possibility Mr Cruel had since fled the country, died or committed suicide.

https://www.smh.com.au/national/new-clues-in-police-hunt-for-mr-cruel-20101214-18vna.html
attention all original Australian Spectrum Taskforce
David Sprague and Supt Fryer and Colin McLaren
and all the new members of Taskforce Apollo
there's a theory out there
a theory that
Police have not ruled out the possibility Mr Cruel had since fled the country, died or committed suicide.
Mr Cruel was in Boulder Colorado USA Dec 1996
his target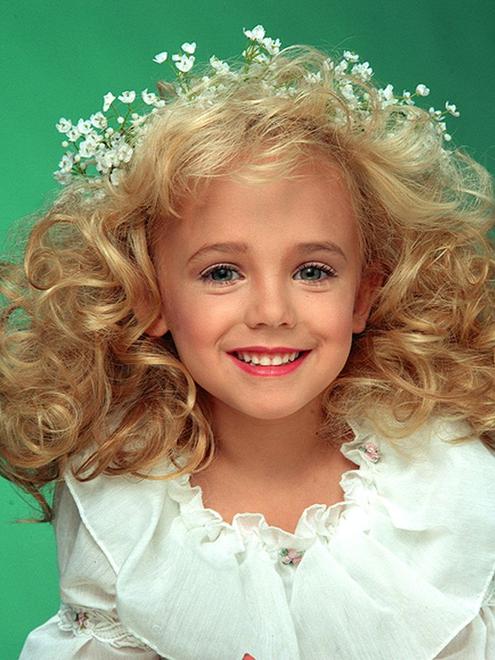 JonBenet Ramsey
my tip to Australian Spectrum Taskforce and Apollo lead investigators
after the death of Karmein Chan in 1991, Mr Cruel laid low, and on a skiing vacation trip to Boulder Colorado Dec 1996, he went after JonBenet Ramsey
i should know bc this theory is *my* theory
i am the author of the Mr. Cruel murdered JonBenet Ramsey theory
nice to meet you.
i did submit this tip on your hotline. that Mr Cruel was responsible for The Unsolved Murder of JonBenet Ramsey
it was Mr Cruel who abducted and murdered JonBenet Ramsey via case linkage analysis.
It was Mr Cruel who wrote the Jonbenet ransom note
among the many photos of Mr Cruel, from Eloise Worledge to Lower Plenty, Sharon Wills Nicola Lynas Karmein Chan
are the photos Mr Cruel took of JonBenet Ramsey on the night she was murdered Dec 26, 1996, which as you know is close to the Dec 27, 1988 date of Sharon Wills. Christmas with Mr. Cruel, a Mr. Cruel's Christmas
my theory is Mr Cruel's first known victim was Eloise Worledge in 1976 as a teenager, all the way to Jonbenet Ramsey
in 1996, just 5 years after Karmein Chan.
So if you have any suspects you can place in Boulder Colorado Dec 1996, not only is he Mr. Cruel but he also traveled and murdered Jonbenet Ramsey from Australia to USA.
Mr Cruel's DNA was identified on Jonbenet's clothing. you can prosecute Mr Cruel with the DNA they found on Jonbenet clothing

_________________
If you only knew the POWER of the Daubert side

redpill




Posts

: 3803


Join date

: 2012-12-08




---
Permissions in this forum:
You
cannot
reply to topics in this forum