this is recent news i learned about today happend on the weekend,
this is 4-year old Avayah Toulon
this is how she died

CALGARY – Sam Toulon is replaying the tragedy over and over again, wondering what she could have done differently. Her four-year-old daughter, Avayah, was killed when she was hit by a truck Friday night. The young girl was struck as she was crossing 47 Avenue N.W.

The Calgary mother was walking home from the Bow River with her husband and six of her children along 79 Street in Bowness Friday at 8 p.m.

"We had my son's dog with us," said Toulon. "There was a man on the opposite side of the street with a dog, and he started to walk over with the dog. I walked on ahead, my husband had the dog behind us, the children were walking in front of me. When they got to the intersection they stopped. They know the rules; they walk to school every day, they bike to school every day."

When they got to the intersection of 47 Avenue and  79 Street, Toulon said her children asked if it was safe to cross.

"I looked to make sure it was safe, and I said yes," Toulon said.

Police said the driver of a pickup truck stopped to let the family cross, but then proceeded when Avayah tried to get across the road to reach her siblings.

"I screamed 'stop!' and she was on the driver's side, so she was halfway across the road. And my son said, 'Avi, run' and the guy hits her and then he went…and the back wheels went over her as well," recalled Toulon through tears.

The driver of the truck stayed at the scene.  Police say charges are not pending against the driver, however the investigation is not complete.

Both Toulon and her husband, Craig, agree with the police assessment that the driver was not speeding, but they hope the tragedy serves as a reminder for drivers to pay more attention when children are around.

"They had already crossed. They had got to the other side. Avi was just a little bit behind. It's all open.  How can you not see?" wondered Toulon.

Support is now pouring in for the family.

"It's been incredible. It's always been a close-knit community (Bowness) but I do think since the floods, it's just pulled it that much tighter together and the outpouring has been incredible," said Christa Young, who started a GoFundMe page for the Toulons.

"They are amazing–incredible. The biggest hearts in the world. I know they would've done the same thing for anybody else," said Young, whose son goes to school with one of the Toulon children.

A man who lives down the street, still distraught from witnessing the tragedy on Friday, has built a pedestal for the flowers and toys that keep piling up at the intersection where the girl was killed. Young hopes to raise money to allow Craig Toulon to stay home with his family in the coming weeks. He is the only source of income for the family of eight children.

"With Craig being the sole provider for the family–a large family–it was the only thing I could think of to keep him home where he needs to be," Young said.
i wonder if there is some afterlife or reincarnation for her.

below is  9 year old Isabel Grace Franks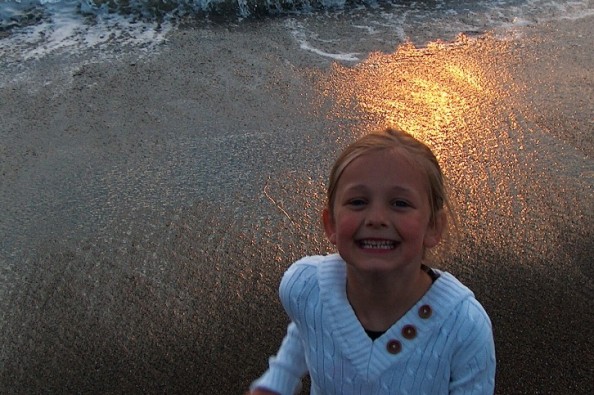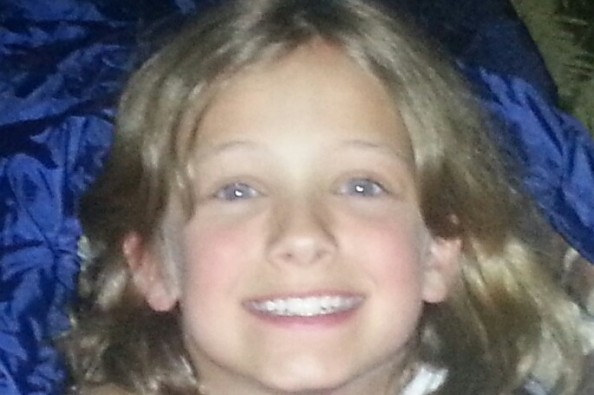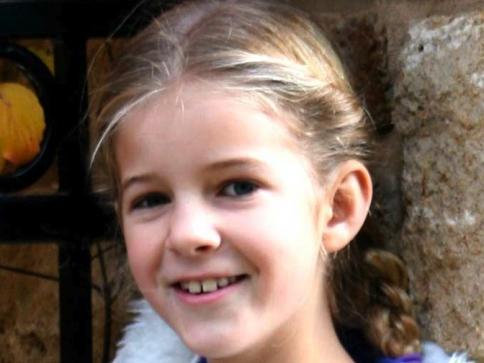 this is where she died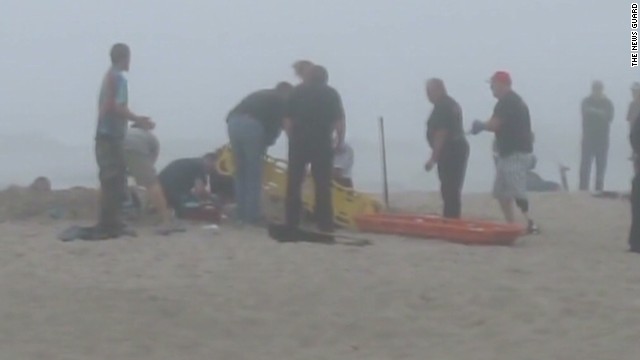 this is how she died
http://www.cnn.com/2014/08/31/us/oregon-beach-collapse/

Sand collapse kills 9-year-old girl at Oregon beach

By Mark Morgenstein and Faith Karimi, CNN Updated 8:30 PM ET, Mon September 1, 2014

When you think of potentially fatal threats at the beach, you probably think of sharks or riptides. You probably don't worry about the sand. But that unexpected killer has now claimed at least three lives in the United States this summer.
Nine-year-old Isabel Grace Franks died at a Lincoln City, Oregon, beach on Friday, when a hole she was digging in the sand caved in and buried her, authorities said.
"We heard screaming," Tracey Dudley, who was staying at a nearby hotel, told CNN affiliate KATU. "At first we thought, you know, it was just kids. But it was like screaming and screaming and screaming."
"Her and her siblings were digging a big hole in the sand," Lincoln City police Sgt. Brian Eskridge said. "She was sitting inside, and the hole collapsed. We believe she was under the sand around five minutes."
Franks, her family and friends were visiting the beach from Sandy, Oregon.
Police and firefighters dug her out. She was unconscious and not breathing. Emergency crews performed CPR on her and transported her to a hospital, where she was declared dead.
Mourners left flowers, candles and notes near where she died.
Before the emergency workers arrived, beachgoers had frantically tried to dig her out, but the sand kept collapsing back into the hole, Eskridge said.
That's a common problem when someone gets buried at the beach, Tom Gill of the United States Lifesaving Association said Sunday.
"Once the sand starts collapsing, digging out becomes a technical rescue," Gill said. "It's difficult because the sand keeps collapsing back into the hole, and the more people gathering around, the more difficult it is."
"It's not unusual for kids to build holes and sandcastles in the sand, but a lot of people don't understand it can collapse," Eskridge said. "It's difficult for people to understand how hard it is to get people out."
Dry sand weighs 100 pounds per square foot, and wet sand weighs 120 pounds per square foot, according to a 2004 study from the Mayo Clinic, entitled "Accidental Burials in Sand: A Potentially Fatal Summertime Hazard."
"Dry sand burial can totally engulf and compress a person... with no air pocket for breathing," the report said. "Depending on the age and strength of the child, just 1 foot of sand may overwhelm respiratory and diaphragmatic force,"
But according to the Mayo study, airway obstruction is an even bigger concern than sand stifling lung and diaphragm expansion.
"Although accidental sand burial has its own set of clinical problems, clearing the airway is the main focus of treatment. Airway management at the scene of the incident may be crucial and lifesaving," the Mayo report said.
The hole containing Franks was big enough for a crouching adult to fit in, witnesses told KATU.
Gill said no national standards exist to restrict the depth of holes, though local jurisdictions often set their own rules. For example, in Virginia Beach, Virginia, the USLA's home base, beach visitors aren't supposed to dig holes deeper than knee-level, even for small children, Gill said.
There's also no national database of fatal sand collapses, Gill said.
They don't happen often, Gill said, "but often enough that we try to make people aware."
Articles in scholarly journals over the past decade, including the Mayo report, have called for public health and safety officials to be more aware of sand dangers.
In June 2007, the New England Journal of Medicine published a letter to the editor entitled "Sudden Death from Collapsing Sand Holes," from Dr. Bradley Maron of Harvard Medical School. Maron counted "52 documented fatal and nonfatal cases, occurring primarily in the past 10 years, in which persons were submerged after the collapse of a dry-sand hole excavated for recreational purposes." He said 31 of those 52 people died, and "the other 21 survived by virtue of timely rescue involving extrication from the sand; many of them required cardiopulmonary resuscitation, performed by a bystander."
Maron's study concluded that collapses were inadvertently triggered by a variety of circumstances, including digging, tunneling, jumping, or falling into the hole.
Young children like Isabel Franks aren't the only age group at risk. The two sand-related fatalities earlier this summer were both grown men.
A 49-year-old Virginia man died on the beach at North Carolina's Outer Banks on June 23, according to CNN affiliate WTVR. David Frasier of Fredericksburg, Virginia, had to be extracted from a hole approximately 5 to 6 feet deep. A bystander was unable to revive him.
And on July 21, in Half Moon Bay, California, Adam Jay Pye was buried alive while tunneling under the sand, CNN affiliate KRON reported. Fire officials said Pye was standing in a 10-foot-deep pit when the sand rushed in around him.
what could be more fun then digging holes in sand ?
Death however had other ideas.

2-year old Rebecca Hopper died Feb 2009 in a freak accident, her father was cheating on his wife and kissed another woman when a wind blew the carriage she was in and she drowned
somehow 3-year old Lydia Bishop managed to strangle herself on a cable connected to this
3-year old Alexis Mercer found her dad's gun and shot herself with it and died. Feb 2015
children are fragile
i wonder if one way or another they'll get a second chance, as in reincarnation







_________________
If you only knew the POWER of the Daubert side

redpill




Posts

: 3235


Join date

: 2012-12-08





The parents of a girl killed in a collision are suing the Calgary Police Service over its investigation into their daughter's death.

On May 6, 2016, four-year-old Avayah (Avi) Toulon died after being struck by a pickup truck at an intersection.

Two years after the girl's death, parents Samantha and Craig Toulon are taking the cops to court.

The couple claims police released incorrect information about the collision, including that the driver stopped before the intersection and was waved through by one of the parents.
http://calgaryherald.com/news/local-news/calgary-police-sued-over-investigation-into-four-year-old-girls-death

_________________
If you only knew the POWER of the Daubert side

redpill




Posts

: 3235


Join date

: 2012-12-08




---
Permissions in this forum:
You
cannot
reply to topics in this forum