Mon Jun 18, 2018
Daubert Standard Rises and RDI Fringe defeated.
I once warned my apprentice SD that as he grew stronger in RDI fringe, his equal in Daubert would rise. Spinwalker I assumed. Wrongly.
closer I said.  
in JonBenet Ramsey murder mystery they found DNA on JonBenet Ramsey
I told SD that my mentor taught me everything I know about the Forensics, even the nature of the Daubert standard.
What is the forensic significance of this DNA?
obviously the RDI of forumsforjustice.org  James Kolar reddit websleuth etc have posted that the DNA have no significance and is incidental.
they clearly have no understanding of scientific objectivity.
what it comes to ascertaining this DNA
this is a statement of the Daubert Standard

Daubert v. Merrell Dow Pharmaceuticals, which held in 1993 that Rule 702 of the Federal Rules of Evidence did not incorporate the Frye "general acceptance" test as a basis for assessing the admissibility of scientific expert testimony, but that the rule incorporated a flexible reliability standard instead;

   Rule 702. Testimony by Experts
   If scientific, technical, or other specialized knowledge will assist the trier of fact to understand the evidence or to determine a fact in issue, a witness qualified as an expert by knowledge, skill, experience, training, or education, may testify thereto in the form of an opinion or otherwise, if (1) the testimony is based upon sufficient facts or data, (2) the testimony is the product of reliable principles and methods, and (3) the witness has applied the principles and methods reliably to the facts of the case.
Mary Lacy in her exoneration letter is explicit that DNA forensic experts were consulted.
Detective James Kolar is not a DNA expert, and his claims they find 6 profiles and if you have to accept one you have to accept all, does not come from an expert witness in DNA science.
Tricia Griffth
this is her qualifications

Host Tricia Griffith is a veteran radio disc jockey and owner of Websleuths.com and owner of Forums for Justice.org.
is not a DNA expert
When you read RDI posters on forumsforjustice websleuth etc, they are neither DNA experts, nor are they citing DNA experts who have been consulted and presented all the case facts.
A DNA expert who has such relevant expertise has come forward
Dr. Lawrence Kobilinsky
the significance of the DNA found on Jonbenet Ramsey is
intruder "committed that sexual assault and murdered JonBenet".
ref Jennifer Kovaleski (September 6, 2016). "New details revealed about JonBenet Ramsey's murder in A&E documentary". Retrieved September 30, 2016.
these are his credentials

Dr. Lawrence Kobilinsky is a renowned forensic scientist and an expert in DNA analysis. He is the Chairman of the Science Department at the John Jay


Education

Post-Doc    -   Sloan Kettering Institute for Research
                      (Complement and Effector Biology Laboratory)
1977 PhD  -  The Graduate Center of the City University of New York
                    (Biology)
1971  MA    -   City College of New York (Biology)
1969  BS    -   City College of New York (Biology)
Bio

My research interests focus on developing sensitive methods of human identification using polymerase chain reaction methodology.  My lab has developed methods to conduct RFLP of VNTRs, and PCR of  Short Tandam Repeats (STRs).  We have been working on high sensitivity methods to study low copy number DNA (less than 100 picograms) extracted from biological evidence.  Developing a better scientific approach to crime scene investigation is also an interest. Counseling defense attorneys and prosecutors about DNA technology is underway.  We are also helping laboratories in other countries develop the skills and knowledge to conduct reliable DNA analysis. I have worked with lab personnel from  China, Mexico, Dominican Republic, Brazil, and others to improve their systems of criminal justice, especially where forensic science needs improvement.
Download C.V.

ref
https://www.jjay.cuny.edu/faculty/lawrence-kobilinsky
DNA evidence is evidence that meets the Daubert Standard.
Dr. Lawrence Kobilinsky is an expert witness in DNA science under Daubert.
the conclusion of DNA expert Dr. Lawrence Kobilinsky  on the scientific forensic value of DNA evidence in the JonBenet Ramsey is that an intruder committed this crime.
Jameson is right.
this conclusion contradicts the conclusions the frauds over at forumsforjustice have stated, frauds like cynic Cherokee delmar england ukguy etc
this is a statement of what justice is
Brent Turvey outlines the code of ethics
Brent Turvey wrote:
Maintain an attitude of professionalism and integrity.
Conduct all research in a generally accepted scientific manner.
Assign appropriate credit for the ideas of others that are used.
Treat all information (not in the public domain) from a client or agency in a confidential manner, unless specific permission to disseminate information is obtained.
Maintain an attitude of independence and impartiality in order to ensure an unbiased analysis and interpretation of the evidence.
Strive to avoid preconceived ideas or biases regarding potential suspects or offenders from influencing a final profile or crime analysis when appropriate.
Render opinions and conclusions strictly in accordance with the evidence in the case.
Not exaggerate, embellish, or otherwise misrepresent qualifications when testifying, or at any other time, in any form.
Testify in an honest, straightforward manner and refuse to extend their opinion beyond their field of competence, phrasing testimony in a manner intended to avoid misinterpretation of their opinion.
Not use a profile or crime analysis (the inference of Offender or Crime Scene Characteristics) for the purposes of suggesting the guilt or innocence of a particular individual for a particular crime.
Make efforts to inform the court of the nature and implications of pertinent evidence if reasonably assured that this information will not be disclosed in court.
Maintain the quality and standards of the professional community by reporting unethical conduct to the appropriate authorities or professional organizations. (Turvey 1999: 722)

this is the question I have asked earlier,
earlier I asked,
imagine
Richard Dusak & Edwin F. Alford, Jr.
Richard Dusak
Richard Dusak wrote:
  Dusak Findings. "Richard Dusick (sic) of the U.S. Secret Service concluded that there was "no evidence to indicate that Patsy Ramsey executed any of the questioned material appearing on the Ransom Note." (SMF P 200; PSMF P 200.)" (Carnes 2003:26, note 14).
Edwin F. Alford, Jr.


Edwin F. Alford, Jr.

"Examination of the questioned handwriting and comparison with the handwriting specimens submitted has failed to provide a basis for identifying Patricia Ramsey as the writer of the letter.
since Patsy Ramsey has been eliminated with an ASTM score of 8 or 9
you could read their forensics report, or they were called to testify. What would their testimony consist in?
this is the question NO RDI have ever asked
imagine you could read
Dr. Lawrence Kobilinsky
forensics report on the DNA, or you could listen him testify as to the scientific value of that said evidence.
what would that report contain? what would it say?
using this textbook,
explain using crime scene reconstruction science,
how the DNA found on Jonbenet, in combination with ligature tape, fiber hair, her medical injuries, would result in an actual DNA expert
conclusion

the conclusion of DNA expert Dr. Lawrence Kobilinsky  on the scientific forensic value of DNA evidence in the JonBenet Ramsey is that an intruder committed this crime.
in other words, given actual DNA scientific experts have provided expert witness testimony under Daubert as to the actual value of that DNA evidence, how would you explain in terms of actual scientific concepts and scientific methodology and scientific techniques what would lead an actual DNA expert to conclude the DNA is evidence an intruder committed the crime.
describe the contents of a forensic report by an actual trace evidence examiner, and DNA experts, forensic handwriting and forensic linguistics, as to how they arrived at their conclusions. in this case, DNA is evidence an intruder committed this crime.
I promise you not only has no RDI on forusmforjustice websleuth etc ever asked this question, they have no idea how to go about researching it.
when you read RDI ignorance on the  JonBenet Ramsey
their conclusion the DNA doesn't mean anything, which contradicts the conclusions of actual DNA experts,
i promise you they've never consulted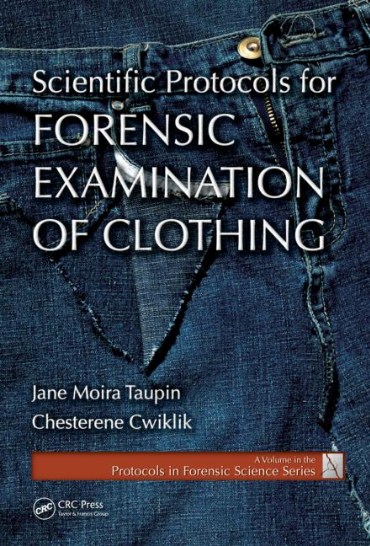 no RDI poster at forusmforjackasses websmear ever consulted any scientifc forensic textbook on the relevant scientific forensic evidence
Imagine you listen to Dr. Lawrence Kobilinsky in court explain his reasoning. unfortunately you will never hear James Kolar in court, just as you won't Cina Wrong and Gideon Nutstein, as they are not expert witnesses under Daubert.
cynic is found of calling out IDI nutjobs like Jameson. when on websleuth i was a mere padawan he told me Jameson is an IDI nutjob and her real name sue bonnett.
but when you sit down and work though the Daubert standard and actual genuine forensic science, one thing stands out.
Jameson is right.
RDI are the anti-science nutjobs.
What would his scientific reasoning be?
I told SD the Daubert Side of the Forensics is a pathway to many IDI truths the RDI would consider to be unnatural.
would it be possible to learn this power?
NOT from an RDI nutjob.
if you only knew the power of the Daubert Side of the Forensics
all the posters at forumsforjustice cherokee ukguy cynic are all scientifically ignorant. they are not correctly informing the public as to the true science behind forensics.
the DNA found on Jonbenet should be understood both in the context of a sexual assault and also the presence of other unsourced trace evidence and shoe print.

_________________
If you only knew the POWER of the Daubert side

redpill




Posts

: 5514


Join date

: 2012-12-08



All that evidence not being linked to Patsy, John, or Burke screams intruder. It is rediculous to say that there is no evidence someone else was in the Ramsey home that night. The RDI might not be able to understand books on forensics and that might explain why they don't attempt to read or study them. I think Forensics for Dummies, if a book like that exists,might be more on their level.

_________________
Bookworm

MurderMysteryReader




Posts

: 225


Join date

: 2015-10-19


Location

: My room



---
Permissions in this forum:
You
cannot
reply to topics in this forum