Sat Dec 23, 2017 10:05 pm
What i like about the Charlie Brown cartoon The Peanuts Movie 2015
is how incredibly similar the events and situations presented in that movie was to my own childhood going from a Catholic elementary to a public elementary school.
obviously they didn't include hate filled bullying, but happier events including school pageants and talent shows were certainly part of my elementary school experience.
the complete absence of computer technology and no iphones for  Charlie Brown  is similar to my experience, though we did have apple 2e's in my school.
it definitely makes me feel like a kid again when i watch it.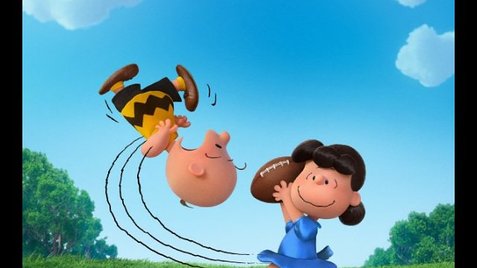 I hope they continue to make Charlie Brown cartoon movies in 3D computer animated.
The main plot here is Charlie Brown liking a redhead girl, and how inadequate he felt.
There were a variety of incidents such as ice skating and Lucy giving psychiatric advice and Snoopy being the red baron.
They had a school dance in elementary school. When I was in elementary school we had a school dance to.
For me what was memory was they talked about Leo Tolstoy's War and Peace as a great book and had to do a book report on it.
I did book reports to

here in the
Dateline The Murder of Amy Mihaljevic.
Amy Mihaljevic also did a book report for her class. I also did book reports. Charlie Brown did book reports to.  
I remember i think it was fifth grade where my English lit teacher spoke of Shakespeare as part of the Great Books, which Leo Tolstoy was in Charlie Brown.
TBH,  for me there's no comparison between Great Books and Star Wars. No comparison between Skywalker and Shakespeare.
Great Books like Shakespeare and Leo Tolstoy doesn't feature martial artists and kung fu gurus giving fortune cookie wisdom and having mystical wisdom and powers so

redhead girl made Charlie Brown go crazy in love.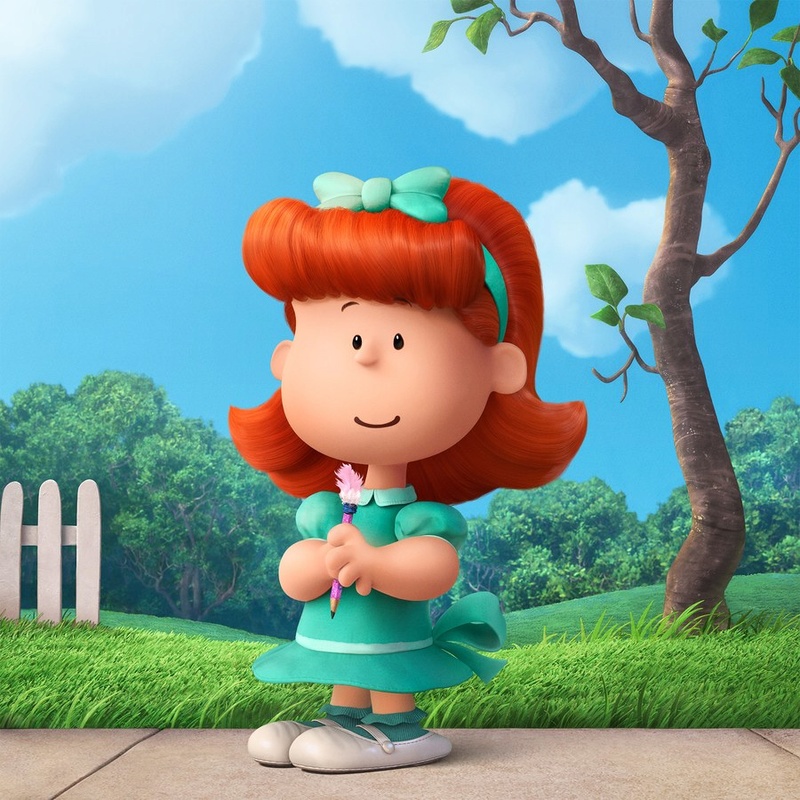 I must admit when i saw teen exorcist Brynne Larson i'm like wow, she could make me believe again.
what a stunner.
 what Marshall Brain is famous for claiming that god doesn't exist, and religion is a delusion that harms society
if the delusion of religion, the delusion of god and actually reading the bible and praying, is what i have to believe to be on Brynne's good graces, i'll go to church and read the bible for her.
everything Marshall Brain says in godisimarginary and godhealsamputees is logical, based on evidence and thoughtful arguments, but um life isn't always about logic and evidence  

Rachel Shoaf is also good looking
and she may not ask me to believe in the delusion of religion, but but um she likes to kill teen girls with a knife and is in prison right now. wow what a difference between these 2 gingers, one loves jesus, the other likes to kill teen girls with a knife. i wonder what would happen if you put these two on an island, alone. sorta like Naked and Afraid. On a special edition of Naked and Afraid One Ginger who loves Jesus. Other Ginger loves to kill.  Do they have what it takes to survive Naked and Afraid? Will Rachel turn to Jesus, or will Brynne be stabbed to death?
I agree with Charlie Brown that ginger chicks can be good looking but I've been warned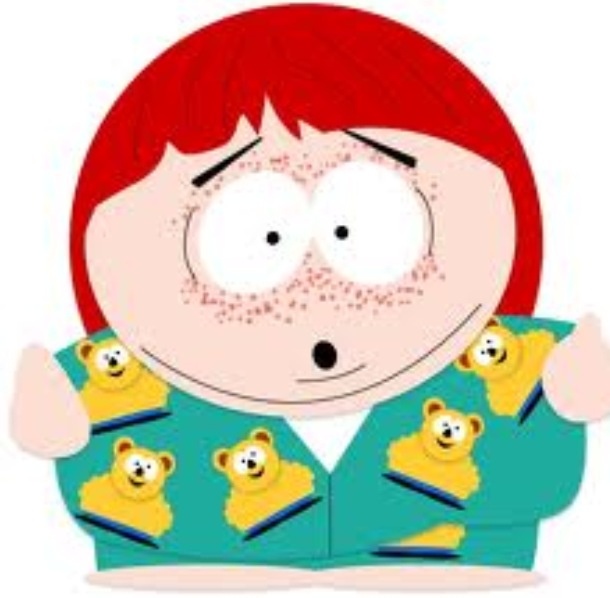 Gingers have no soul

Would you rather be with a ginger who believes in the delusion of god and loves Jesus or a ginger who likes to kill teen girls with a knife, stabbing more than 50+.
In Charlie Brown 1 redhead was his love interest, but another redhead, Peppermint Patty was interested in Charlie but Charlie wasn't interested in her.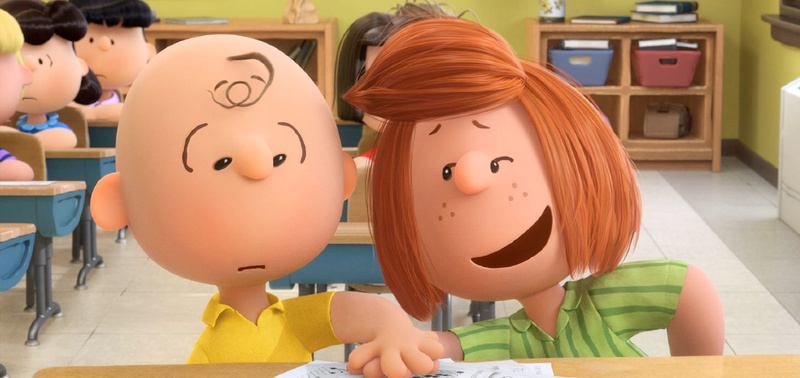 Part of the show Charlie Brown scored a "perfect" on an exam, due to a mix up with Peppermint Patty, and so was hailed a "genius".  At one point in school I was into math team and academic bowl. I didn't care for chess as opposed to video games, but seeing how Charlie was received brought back memories.
Watching what The Peanuts Movie creators came up with makes me feel my childhood wasn't that unusual lol.


_________________
If you only knew the POWER of the Daubert side

redpill




Posts

: 1906


Join date

: 2012-12-08



You have a unique way of leading into a crime story.  A Charlie Brown intro leading into the murder of Amy Mihaljevic, couple other crime related mentions, then full circle back to Charlie Brown.
I don't listen to podcasts much anymore but if anyone involved in one ever reads these threads of yours, they'll take the concept to their show.
the Amy Mihaljevic murder should've been solved. Too many clues that wound up being a road to nowhere. Inexcusable.  
The nexus was found in this case, the Lake Erie Nature and Science Center. It should've been the huge break needed. In a fictional story, this is the moment when the murder is solved.
While the killer apparently kept several 'trophies', I've wondered if keeping her horse riding boots and horse head earrings were a much more important clue than previously thought.
Have you ever been to the Charlie Brown museum in the bay area? I'd recommend it to any big fan of the show/comics.
Last edited by TracyB on Sun Dec 24, 2017 3:13 am; edited 1 time in total

TracyB




Posts

: 108


Join date

: 2017-12-14



more free association

if you watch the video Amy gives a book report, which i did as well when i was her age. Charlie Brown also wrote one.

not clear if they ever recovered DNA from amy mihalavic

when you say bay area is this san francisco?

_________________
If you only knew the POWER of the Daubert side

redpill




Posts

: 1906


Join date

: 2012-12-08



It's in Santa Rosa. I went there a few years ago when taking a trip throughout the bay area. Did all kinds of wacky and random things that week, the most random being taking a tour of the It's It ice cream factory. Also went on a hot air balloon when we were in Napa which I'll never do again.

Supposedly they got a DNA sample but I doubt if its that of the killer. Her body was not found in the best of conditions.

I have an issue with how far DNA technology is getting. If they're not careful, they'll make it much less of a factor in cases. Trace DNA is going too far, and that's for starters.

They're able to come up with a composite based on a DNA sample and this technology will vastly improve in the very near future. I find this technology frightening. It wont just be used for criminals.

TracyB




Posts

: 108


Join date

: 2017-12-14



I'll have to visit it when i travel. Must be a long trip for you, coming from east coast.


They do have suspects in AMy Mihalavic's cases but no forensic way to tie them to Amy's death.

i've heard of the technology to draw or guess suspect appearance from DNA, as long as it helps catch bad guys i'm for it.


_________________
If you only knew the POWER of the Daubert side

redpill




Posts

: 1906


Join date

: 2012-12-08



TracyB wrote:

The nexus was found in this case, the Lake Erie Nature and Science Center. It should've been the huge break needed. In a fictional story, this is the moment when the murder is solved.
Did they ever dig deep into this when the link was discovered? I was reading about her case and it doesn't really elaborate.
They really botched this case. Held on to even basic info for 20 years. By the time they started to reveal certain things, too much time had passed for it to lead anywhere. Waiting until last year to reveal the unique curtain is inexcusable. A lead like that mentioned in headlines everywhere back then probably would've solved the case.
I understand why they hold evidence back but sometimes they take the concept too far. If your case is going cold, heat it up when you've got the ingredients.
I have a different theory on this case. I think it was someone who knew Amy and the basic contact with the other girls was either a diversion or he was considering going after another girl. It cant be a coincidence that her killer knew about Amy's mom's promotion. Even so, the Science Center is still the biggest clue. That cant be a coincidence either. I also don't think its a coincidence that Amy was the last girl to receive the phone call, which is another reason I believe her killer knew her. She was the target, not just a girl in general. The cherry on top is on the very day she disappeared, Amy had sat through a "stranger danger" assembly at school. She would've been well aware of not going off with a stranger. The way the two were witnessed briefly interacting also reeks of familiarity.
A group of kids had spotted her and called out to her. She ignored them as if deep in thought. It's a really strange case. I just read where the Science Center was one of Amy's favorite places. Another coincidence?
I'd also like to know how much of Amy's dog's hair was found on the blanket and her body. If more than just a few, they might have went back to her house for some unknown reason.

TracyB




Posts

: 108


Join date

: 2017-12-14



a guy named james renner has a blog devoted exclusively to amy mihalavic
he also talked about the nature center possible link.

i've speculated that amy's killer also killed jonbenet by calling jonbenet and convincing jonbenet to open the door for him.

hard to say what to make of it when i was a kid i got a lot of crank calls or "wrong numbers"

i think with the amy case we can speculate, some have speculated she was killed by the OCCK killer.

my theory is if you call enough girls, one will say yes, and in this case that girl was amy mihalavic




_________________
If you only knew the POWER of the Daubert side

redpill




Posts

: 1906


Join date

: 2012-12-08



---
Permissions in this forum:
You
cannot
reply to topics in this forum